Regular readers will remember the 7 1/4 inch gauge garden railway I started soon after moving to the village in 2004 - if you look back through the blog for that period, the old railway building diary shows what we did.
In recent years I've had little time either to use or work on the railway (a situation not unconnected with building, amongst other things, 100 Staffords & Feldbahns down at the works), nature has gradually reclaimed the track which now has a look of the Talyllyn circa 1951.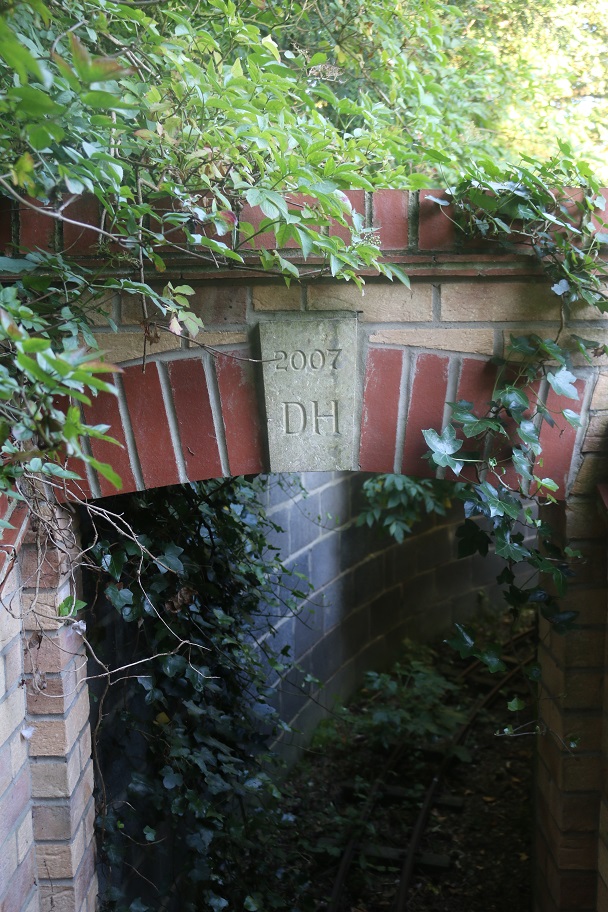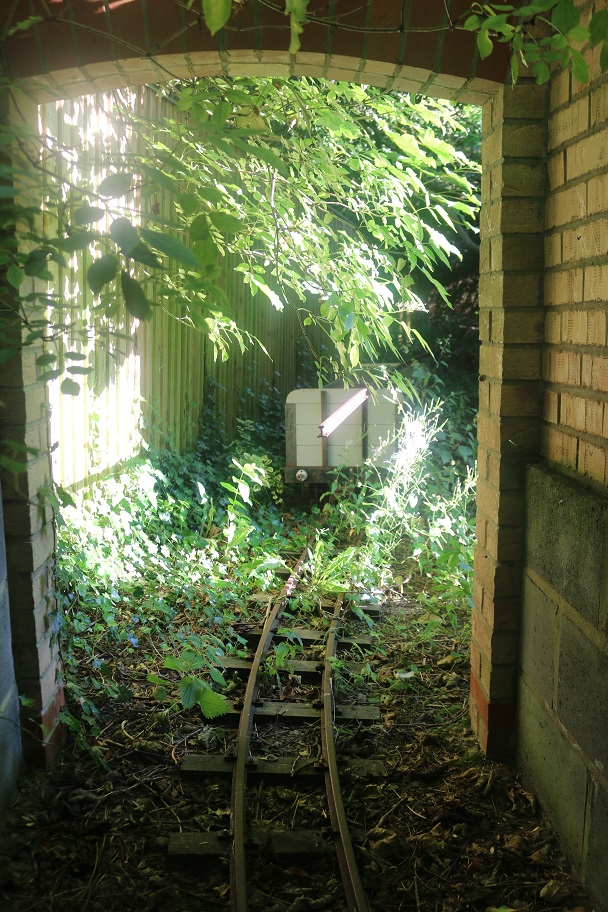 I'd resolved to get the railway licked back into shape when one of those serendipitous conversations happened over supper with friends one night a year ago...
James had recently lost a home for his locomotives and stock of the Heywood collection -
some of it came to us for storage last year
, the rest is in his workshop over at Boston. His long term plan in retirement had always been to build a railway somewhere on which to run it - my long term plan was to have a nice garden railway, although with projects we've played with in recent years, 7 1/4 inch gauge was starting to look a bit on the small side...
Thus we came up with the idea of combining our efforts, ideas and equipment to build a new railway - nearly three times as long as the original - in 15 inch gauge, providing a permanent home for, and place to run, the locomotives and rolling stock comprising the Heywood collection, along with various other things we own between us.
So it was that the hunt started for things we'd need, plans were drawn up for the groundworks required, the shed to house everything.
Four tons of S10 20 lb/yd rail were acquired from Cornwall, complete with fishplates and spikes - James and I went down to have a look at it and do the deal, it arrived back up at the works a month later. Another couple of tons of rail came from America, via Joe Nemeth at Severn Beach - not quite the same profile, but very similar and sufficient to lay all the sidings.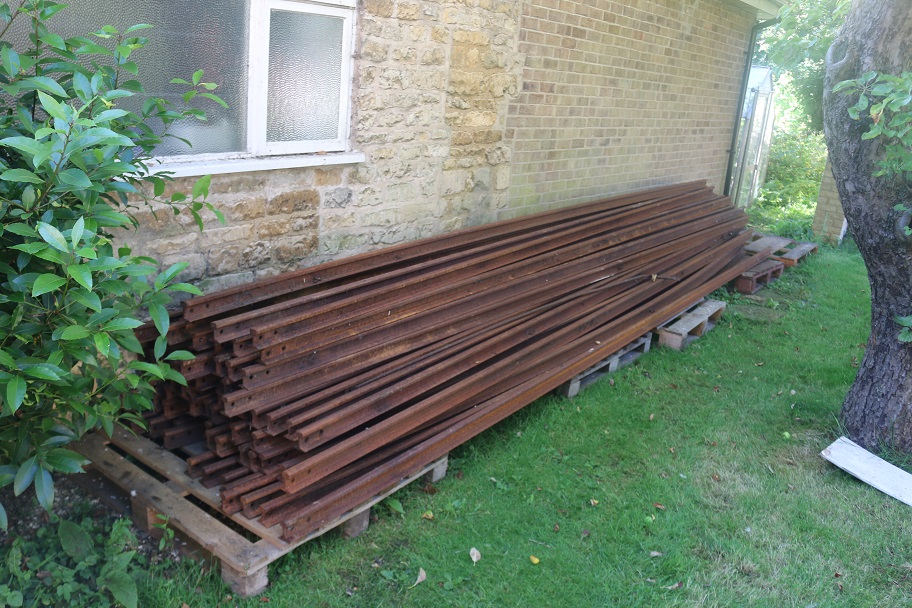 As is required when building a new railway, first job was to pose for a picture, with Mrs P cutting the first sod.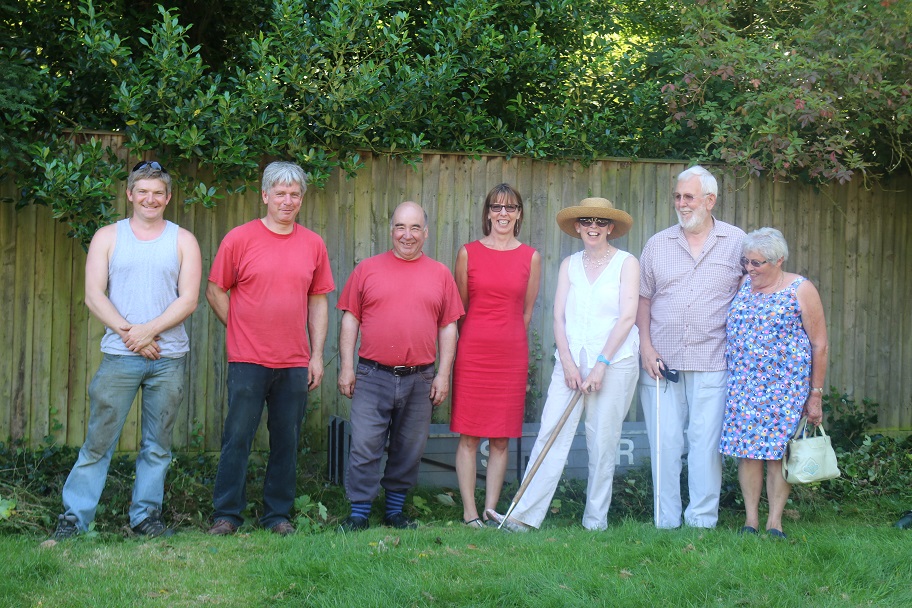 Next up was demolition of the old swimming pool. Built in 1970, we inherited it with the house when we moved here in 2004. It's been used every year while the boys were growing up - swimming before breakfast in summer was lovely and almost (but not quite) made up for the huge amount of work keeping the wretched thing clean, sparkling and warm enough to swim in!
I'd been given strict instructions by the doctor we bought our house from never to let the level drop by more than a foot as the water pressure held the walls up. I religiously followed his advice until the day we drained it ready for demolishing the walls. Coming down next morning, fully expecting it to have collapsed into shards of dust that we could put in the dustbin, it looked exactly the same as it had ever done. Eventually it took friend Ant four days with a breaker and 3 ton digger to get rid of it - the walls were a foot thick concrete with steel reinforcing!
We live next door to the old rectory, now home to an order of nuns who run the place as a quiet retreat. We get on very well with them - Jayne goes bell-ringing with one of the sisters - but it took much diplomacy on our part and a great deal of good will on theirs to put up with a real racket while the breaker was at work.
With the pool now gone, its walls forming a foundation for the new shed, work continues apace.