A change of direction at the Perrygrove Railway, now under new management, meant that they no longer had room to house James Waterfield's superb Heywood Collection, which includes a unique selection of original and replica rolling stock, locomotives, equipment, books, photographs and ephemera.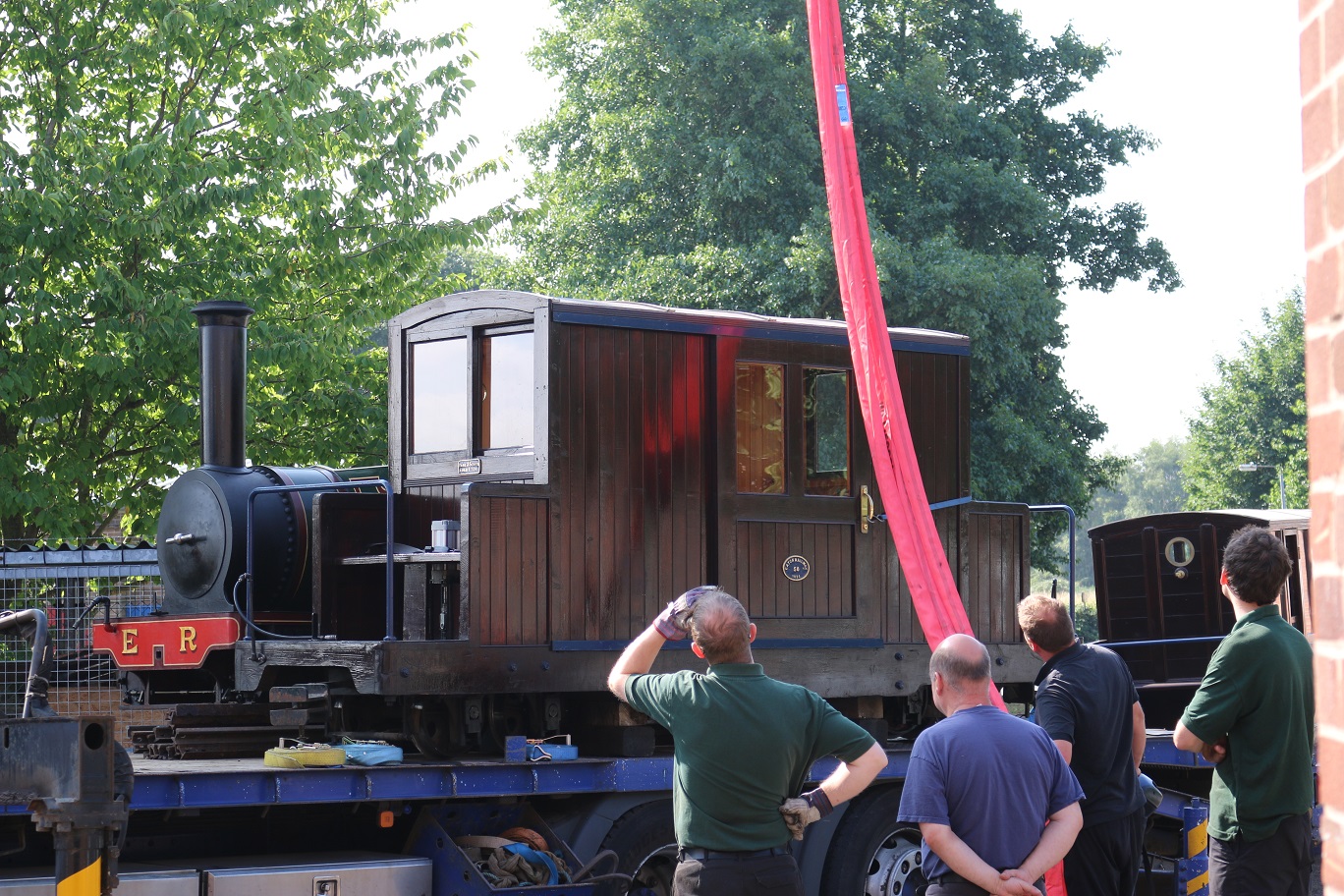 Whilst much of it has gone to James' mill at Boston, some came to Metheringham for storage until a new home is found - so it was that a lorry arrived last week, carrying James' beautiful replica of "Ursula", the last locomotive built by Sir Arthur Heywood, built for the Duke of Westminster's Eaton Hall Railway in 1916.

With it came his recreation of the Eaton Hall bogie brake van, along with the original Duke of Westminster's saloon which he rebuilt.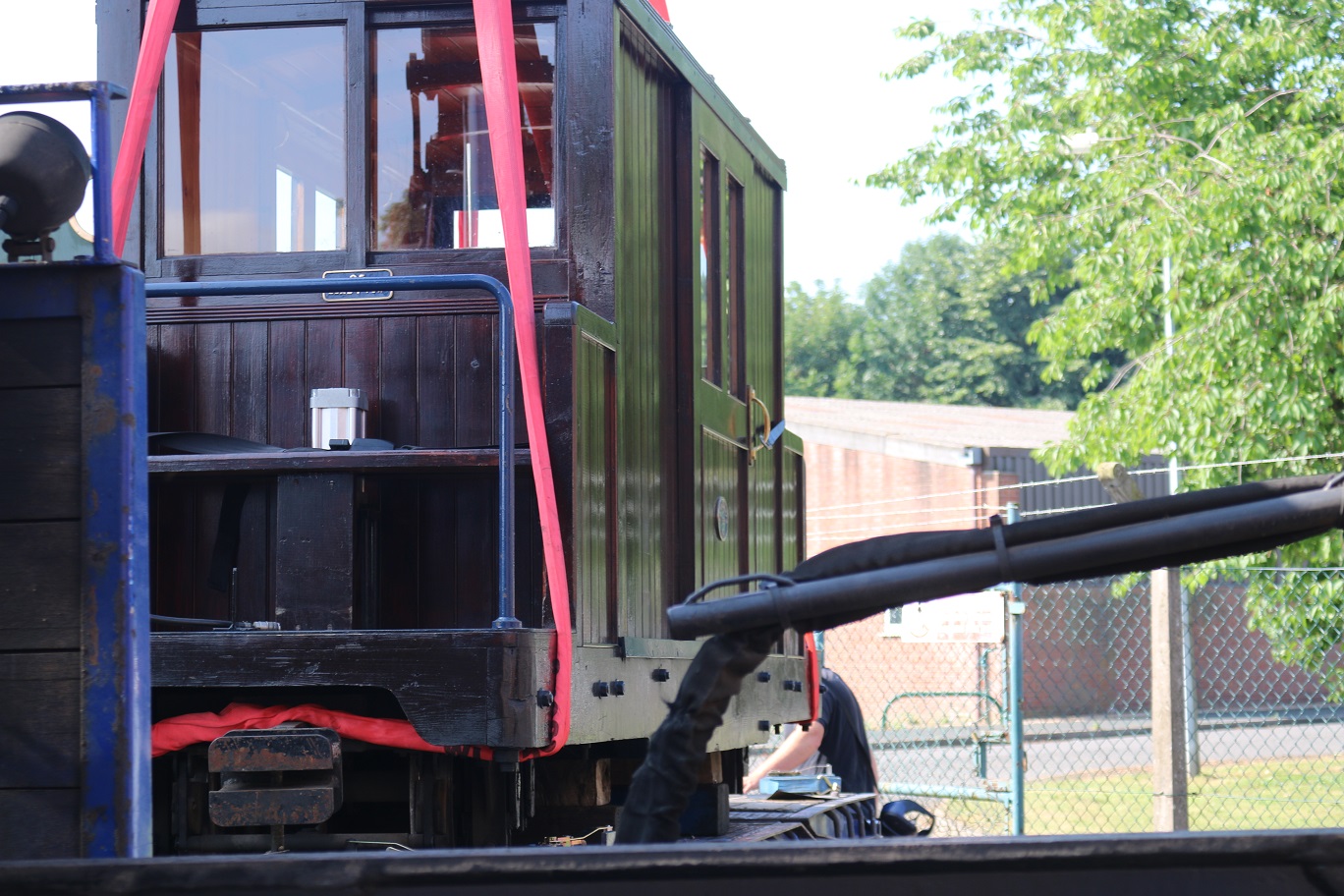 The Eaton saloon came up from the Forest of Dean on a trailer behind the lorry. As soon as Ursula and bogie brake were unloaded, the trailer, with coach still loaded, were craned onto the lorry to travel on to Boston.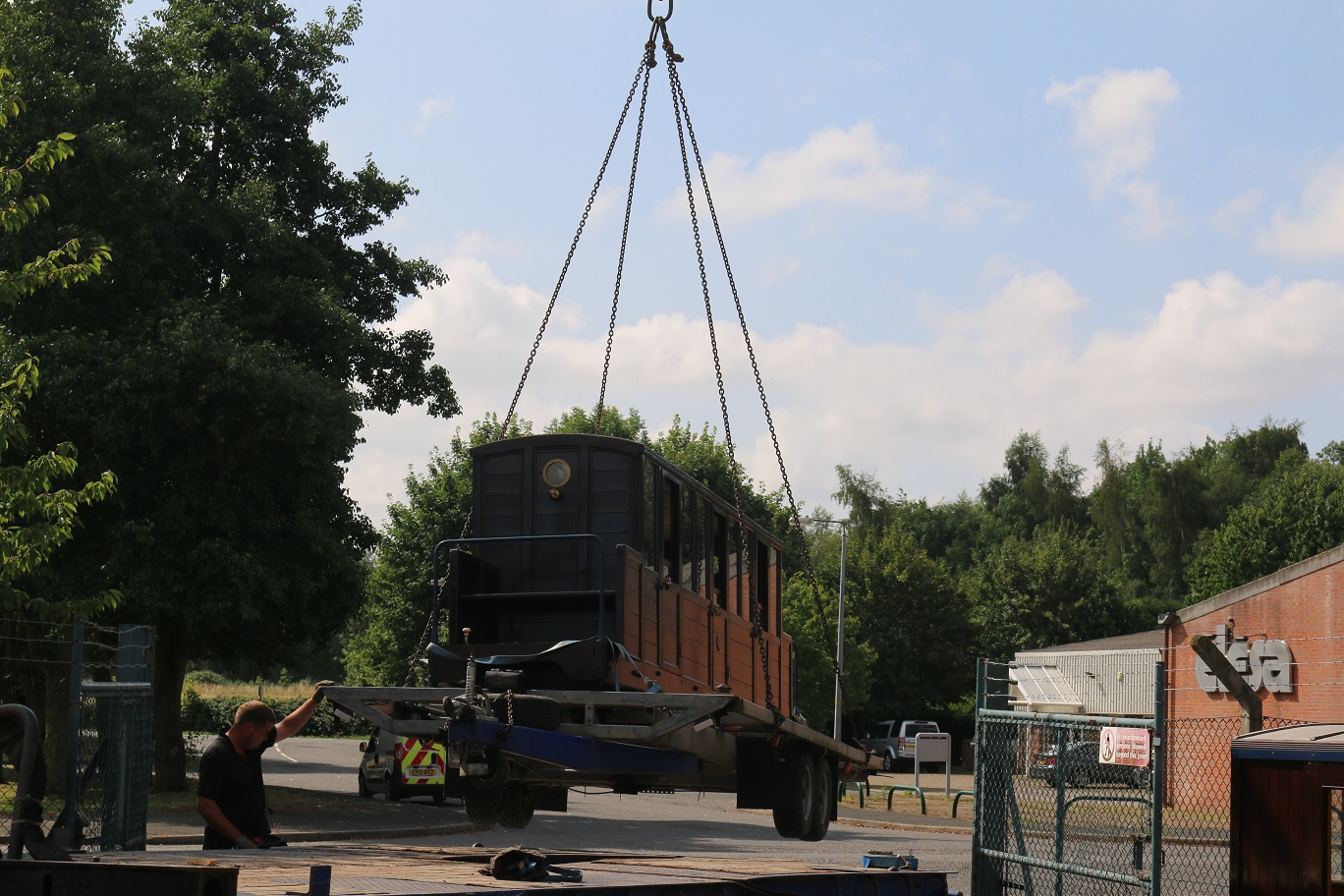 Ashley and James directed operations, the crane driver was excellent - everything was unloaded quickly with never an exciting moment, exactly what was wanted!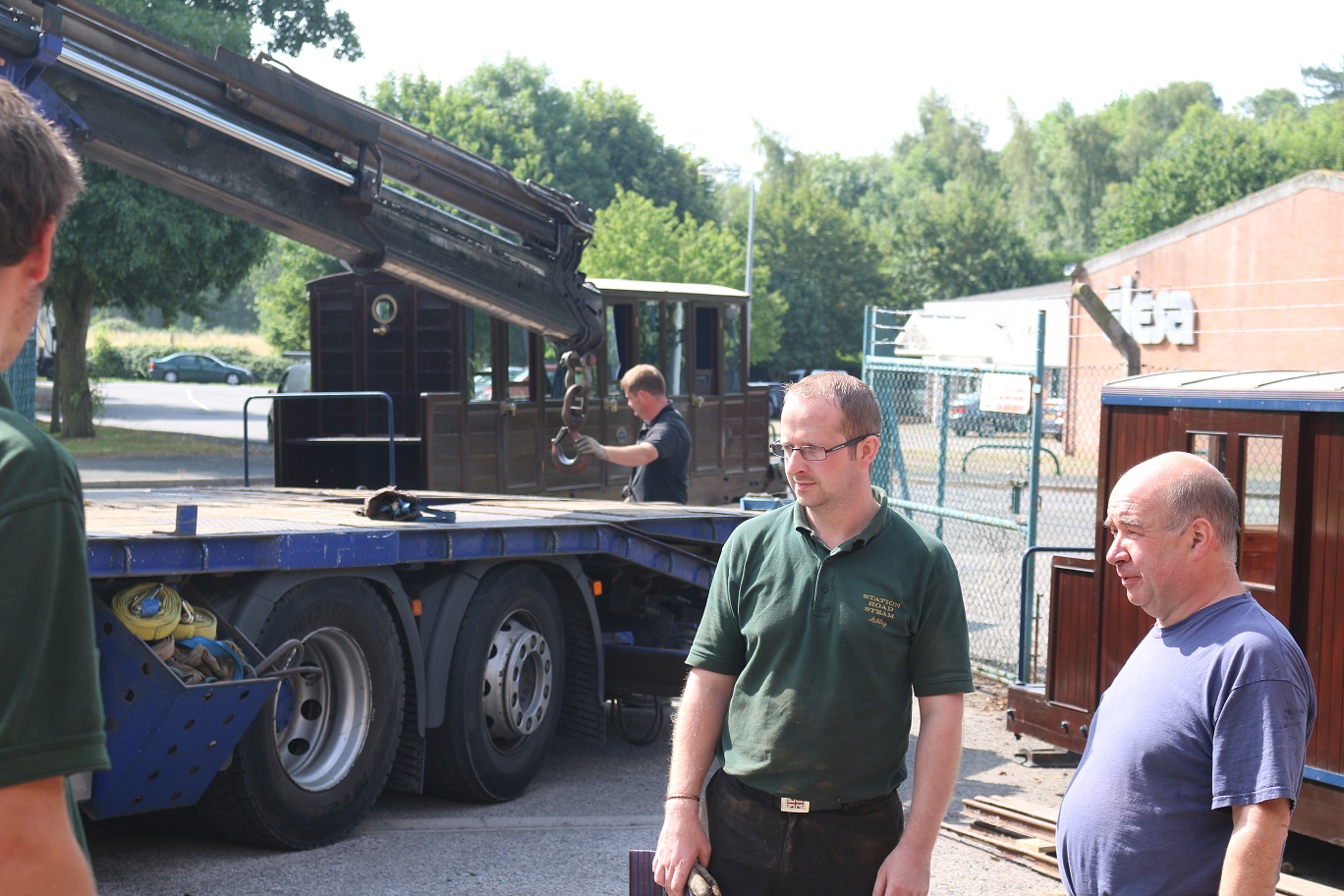 Our intention is to have Ursula in steam at the open day in August, running up and down a (very short) piece of track which we've yet to build. For now she's safely stowed away in one of the containers.