In the middle of an otherwise hectic few days last week, there came unexpectedly a chance to relax with good company and some nice engines to drive.

We'd been out to Porthmadog for a long weekend, visiting No.1 son who's currently working for the Ffestiniog Railway. On the Saturday he kindly took me around Boston Lodge Works - the closest place to heaven I'll find in this life! I first visited it nearly fifty years ago, still completely in awe of what they produce - truly world class engineering, the new carriages they have built are absolutely beautiful.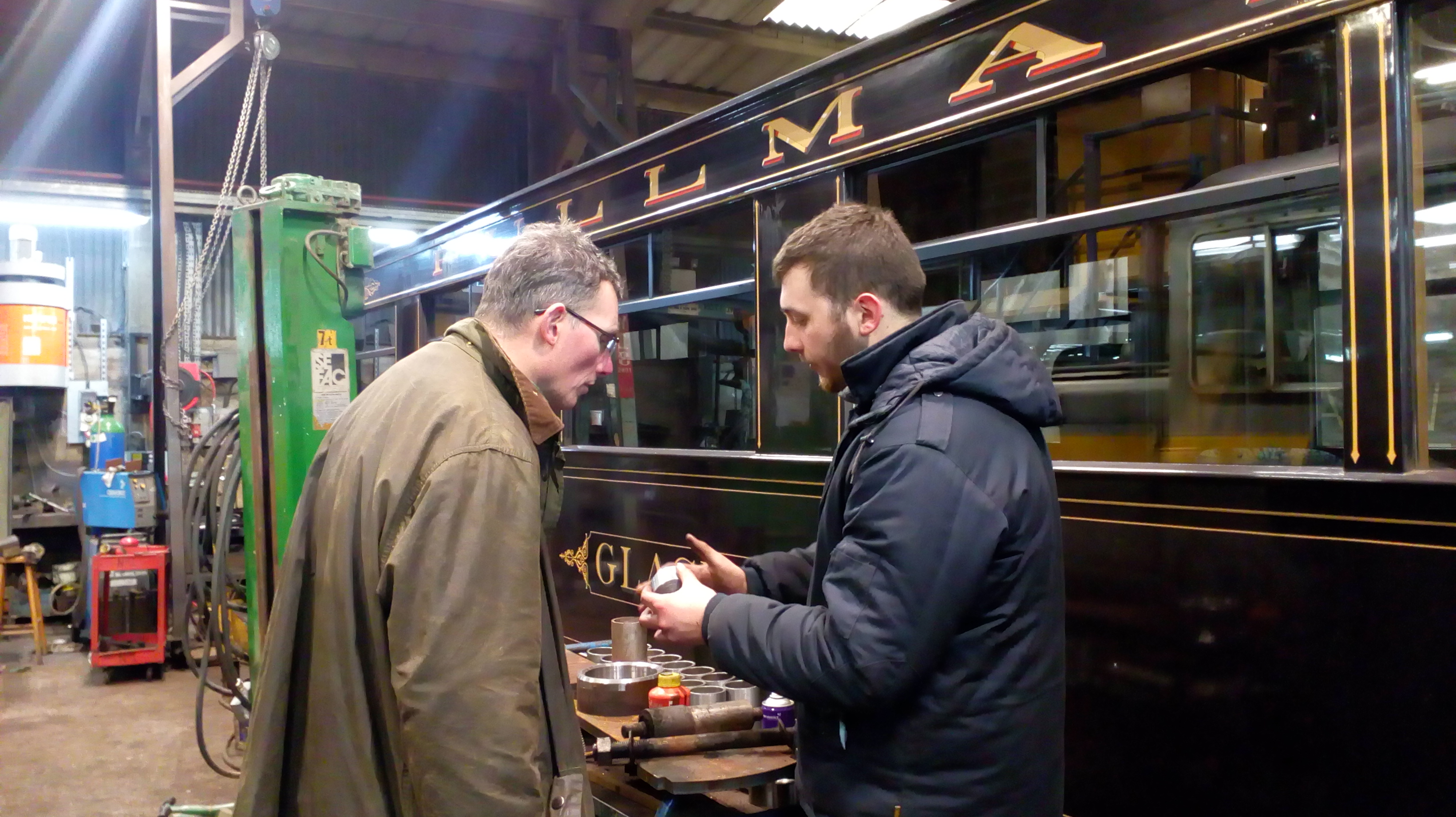 On the way home on Tuesday I had a call inviting me to a day out on a railway in Gloucestershire the next day - "apologies for the short notice" - would I be interested? A small gathering planned, all people I knew, comprising Neil Simkins - legendary engine builder, partner in Coleby-Simkins who built many fine large-scale engines (including the Class 59 Garratt we currently have, originally for the late Brian Hollingsworth) -

Neil's son David, another fine engineer and James Nutty, owner of a number of historic locomotives, highly knowledgeable about the subject and always good company.

A quick phone call to the works (along the lines of, "Claire, cancel everything for tomorrow, I'm going off to play trains") soon arranged a space in the diary. So, home from Porthmadog at 10.30 that night, off again at 7 the next morning in a steady downpour headed towards Bristol.
By the time I got there the weather had perked up and several engines were already in steam. Neil and David Simkins had brought along David's recently completed Great Central Directory "Ypres".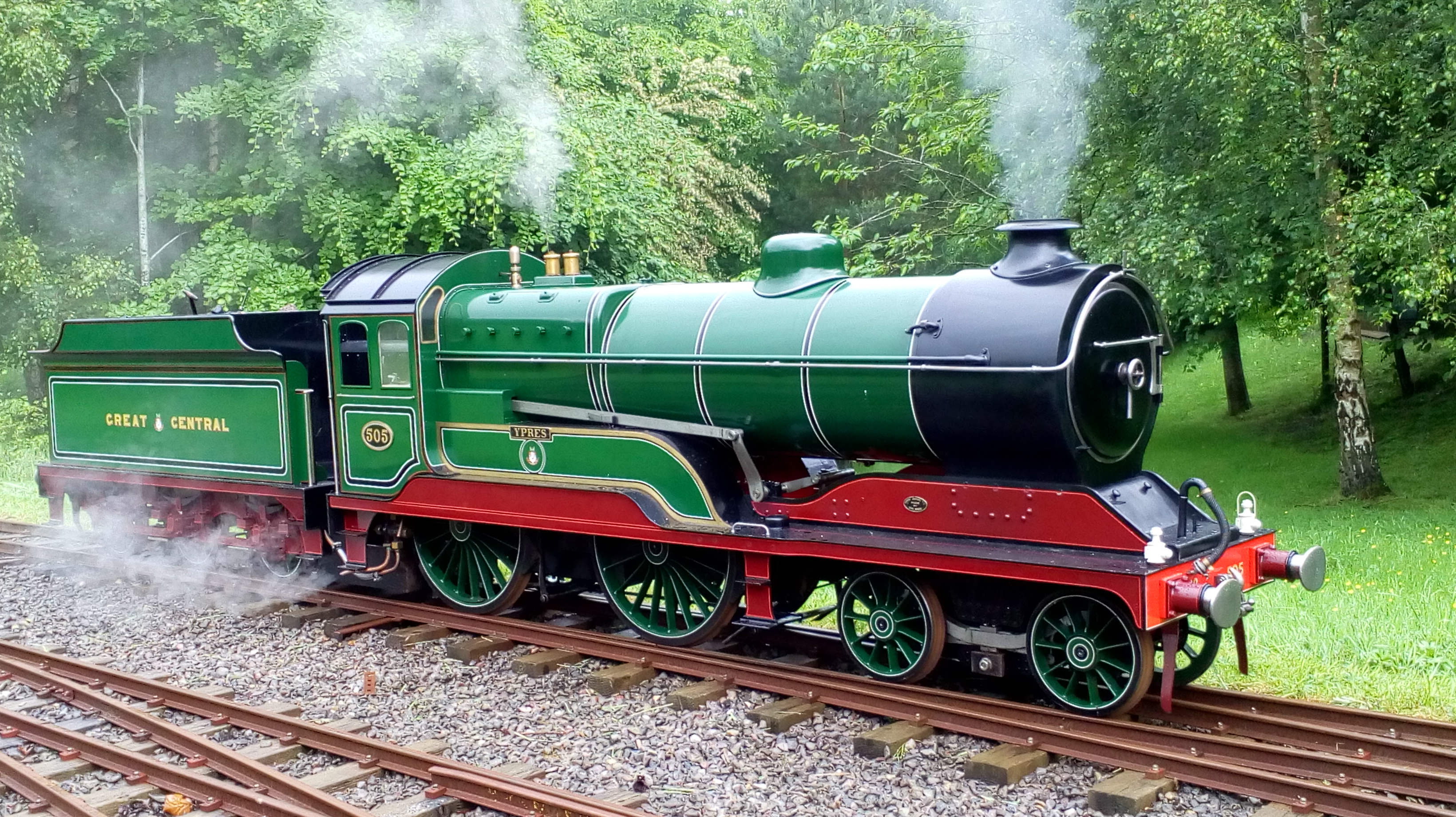 An absolutely beautiful thing to behold (and drive - he very kindly let me drive it in the afternoon, double-heading with the David Curwen built LNWR 4-4-0 "Loyalty").
In recent times it has been out on loan whilst we rebuilt "Loyalty" - having got the 4-4-0 sorted out and returned last year David, having got used to it in the shed, decided he couldn't live without the Saint too. Given that I'm now committed to 15 inch gauge for our garden railway, it seemed churlish not to let it go to a good home.
Neil hadn't driven the Saint since it was delivered when first completed. He didn't need asking twice to reacquaint himself with the engine and had a fine time running around.
Later in the day it was coupled up to double-head with "Ypres", the builders - pére et fils - running around in fine style with their respective locomotives.
A most enjoyable day, nearly 6 o'clock by the time we'd put the engines away and helped load the Director back onto its trailer - I travelled home in pale sunshine (and a clean, dry pair of socks!). My thanks to David for the invitation to this most beautiful of railways and the generous use of his locomotives.