Sam and I spent a super day at the fifteen inch gauge Windmill Farm Railway earlier in the week, playing with ex-Fairbourne engine "Sian".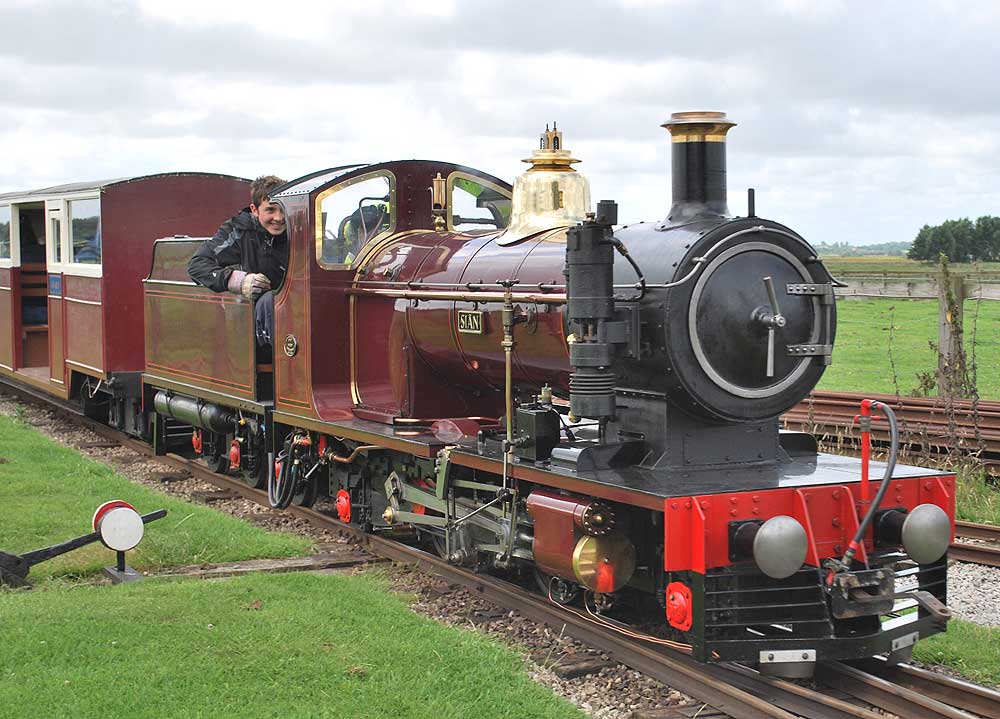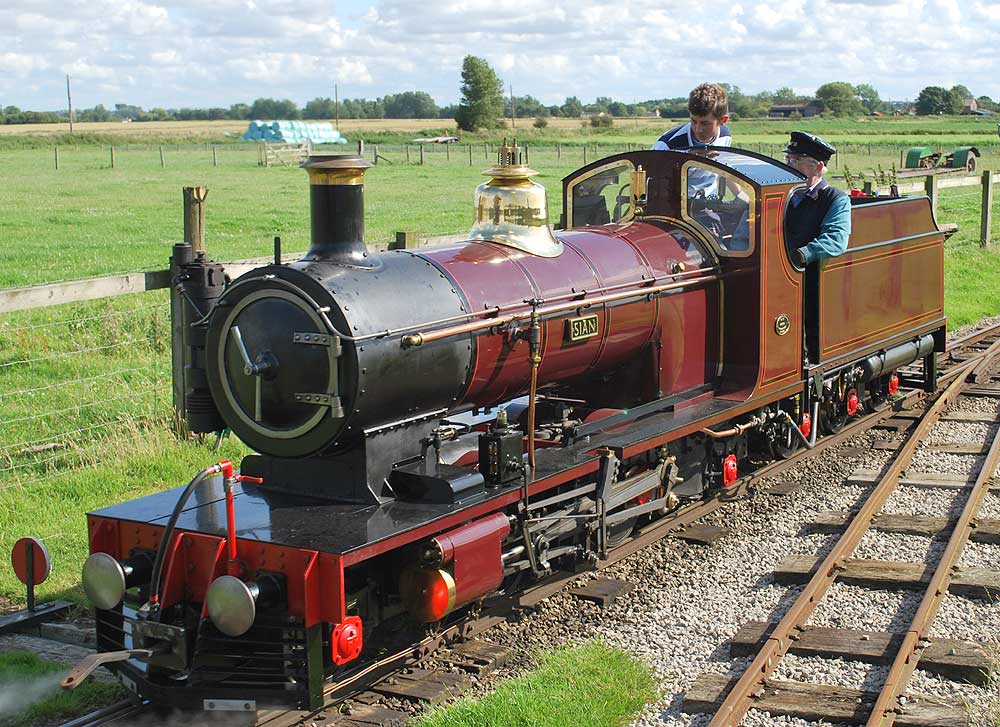 We set off on Wednesday evening to drive up to Southport, then started bright and early Thursday morning after the obligatory size large engineman's breakfast. With the engine pushed out and the fire lit, there was an hour and a half to potter about with an oil can, cup of tea at hand, getting ready for the day's work. First train out was at 11, it worked steadily throughout the day hauling visitors to the Farm Park up and down the half mile track they have there. A large engine, even by 15 inch gauge standards, it is comfortable, if a little snug, for two men in the cab side by side (and David and I both fit fairly firmly into the "XL" category), for Sam there was just about enough room to have a walk round on the footplate.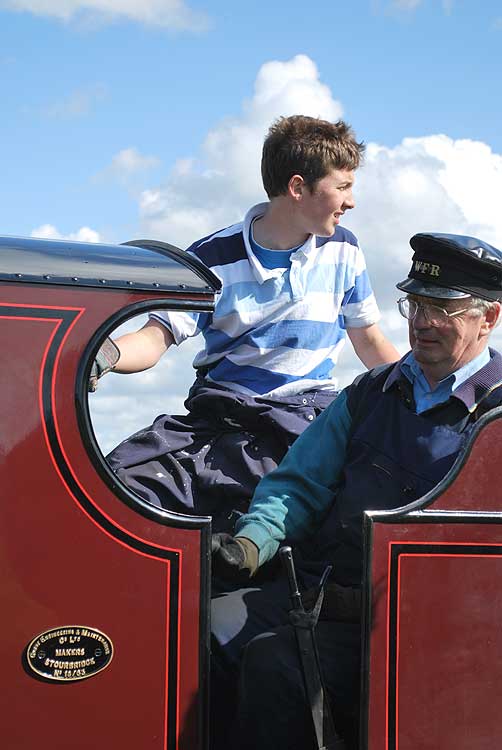 When not riding up and down the line, either in the train or on the engine, I spent several happy hours poking around the sheds. There is plenty to see - the sheds contain no less than four of the Barlow "A4" steam outline locomotives, "Bonny Dundee" from Ravenglass, the Class 20 Little Giant "Red Dragon" and a convincing looking battery-electric Black 5 - both built by Austin Moss - and "Katie", sister engine to "Sian", currently awaiting a new boiler. An Exmoor Steam 2-6-2 "St Christopher" is built to the same sort of scale as "Sian" and is in regular use each weekend.
We ended the day cleaning down the engine and filling up the boiler ready for the next outing. Sam swept the tubes and ashed out the firebox then, after a quick cleanup, we repaired to the nearest hostelry for steak and kidney pudding that came close to defeating the boy (which takes some doing, given the unfillability of a fourteen year old). A steady drive home across the Pennines and a quick run down the A1 saw us home before 11.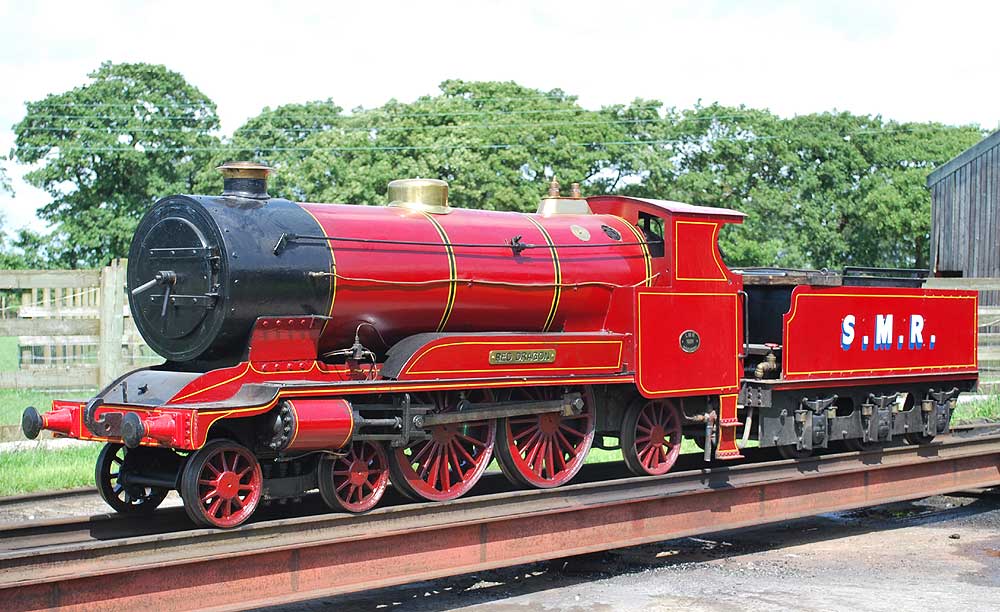 We had a great day - Sam's started designing himself a 15 inch gauge engine the next morning (however much I tell him about the difficulties of accomodating 150 foot radius curves in the garden). Our thanks to David who organised the whole thing and Austin, whose railway it is, for the use of his facilities, his hospitality and interesting company. I would recommend a day out at Windmill Farm to anybody, there is a great deal of historical 15 inch gauge equipment there, in addition to the interesting locomotives and rolling stock.