In March 2003, I visited Kew Bridge Steam Museum. A beautiful old listed building in the heart of London, it houses a large collection of superbly restored stationary engines, the centrepiece of the collection being two huge beam engines - the 90 inch Grand Junction engine and 100 inch engine alongside.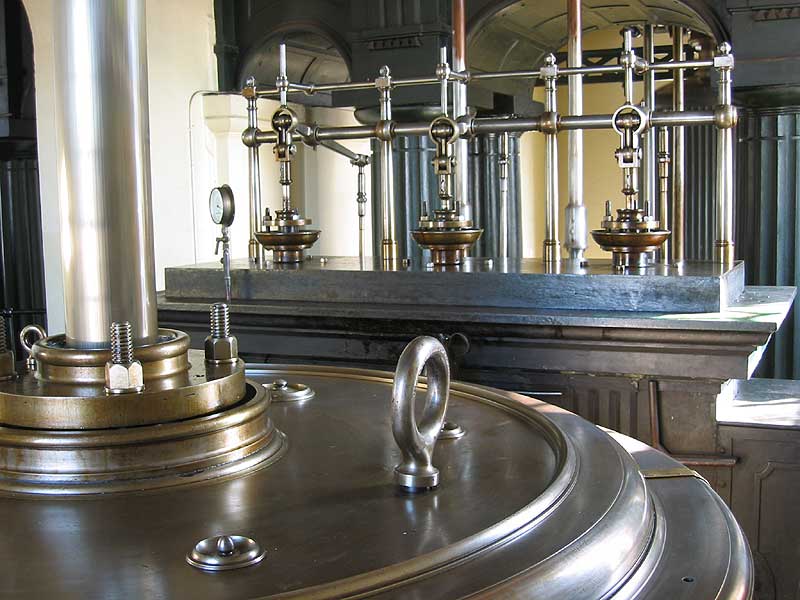 Top cylinder cover of the Grand Junction 90 inch beam engine - at three storeys high, it's difficult to convey scale with a single picture!
The atmosphere is fantastic, the engineering impeccably maintained and run, the tea excellent and the admission charge modest. Thoroughly recommended - their website gives full directions and opening times.
Hathorn Davey triple expansion engine. I could have sat and watched this engine all day.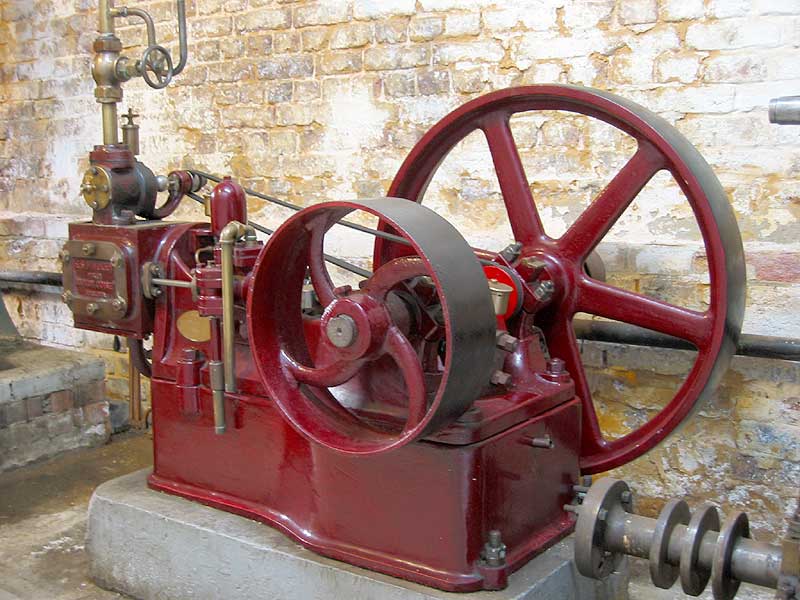 Attractive little horizontal engine - I didn't get the make, if there are any Kew experts out there, let me know

Waddon horizontal cross compound. This engine got my award for "engine I would most like to take home". The curator very kindly let me wriggle inside (he did have the decency to stop the engine first!) so that I could get some close-ups of the lubricator, the same type as fitted to my Marshall vertical engine.