It was a quiet Sunday morning today, Mrs P and Jack were out riding so Sam and I decided to have a steam rally - we got a couple of big engines out, put some books of music on the organ, he got his Wilesco steam roller out and challenged me to a "first one in steam" competition (with the Wilesco beating the Fowler by about an hour and twenty minutes, but I beat him hands down on the slow tickover race at the end of the day!).
When the riders returned, we were in full flow - another ten minutes and it would have been cooked breakfasts on the shovel! All went well until, over a cup of tea, Mrs P did her habitual quick count up and asked one of her difficult questions - something along the lines of "exactly how many Showmans engines do we need for your continued happiness and efficient running of the business". Ah, yes. A good question.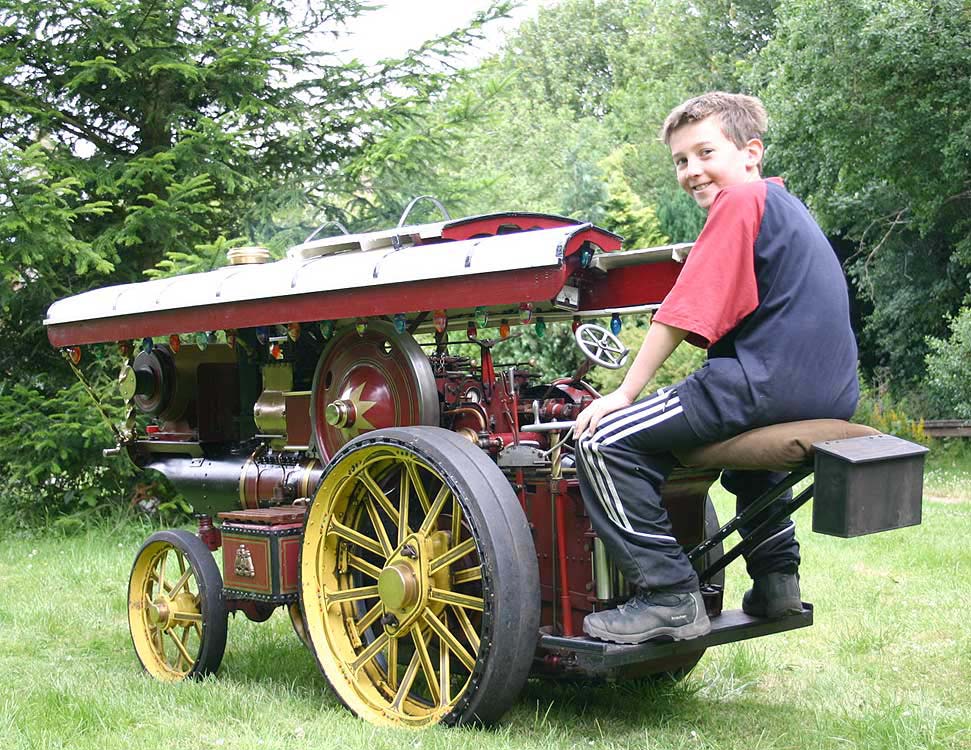 The four inch Burrell came in last year, quite the nicest Scenic Showmans I'd ever played with, so I rather deftly put it straight back in its box trailer and deposited it in a unit up North in my "things I would like to play with sometime soon..." collection. (Of recent months, this unit has started to look a little like the warehouse at the end of "Raiders of the Lost Ark" where they deposit the crated up Ark of the Covenant. If you haven't seen the movie, apologies for the ramble).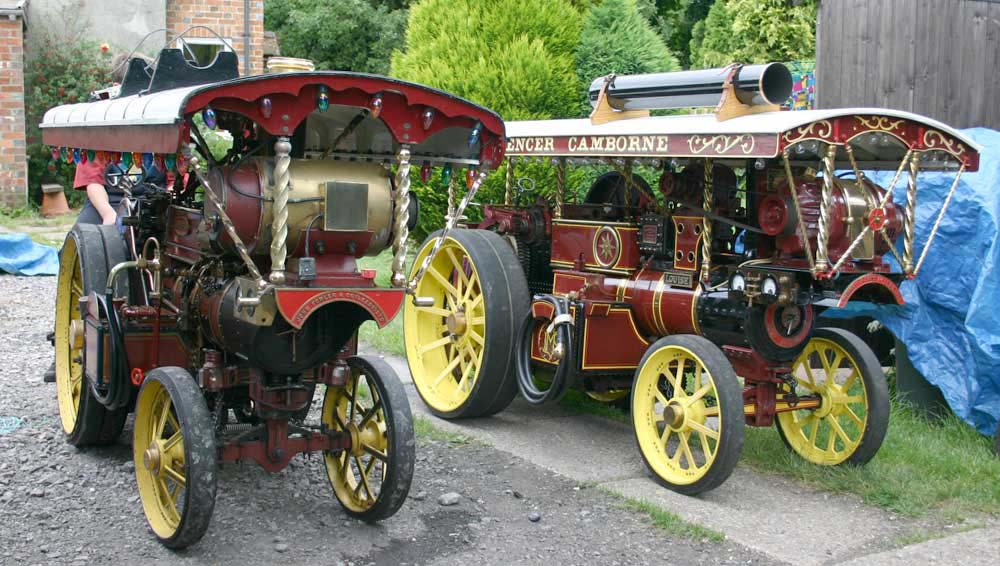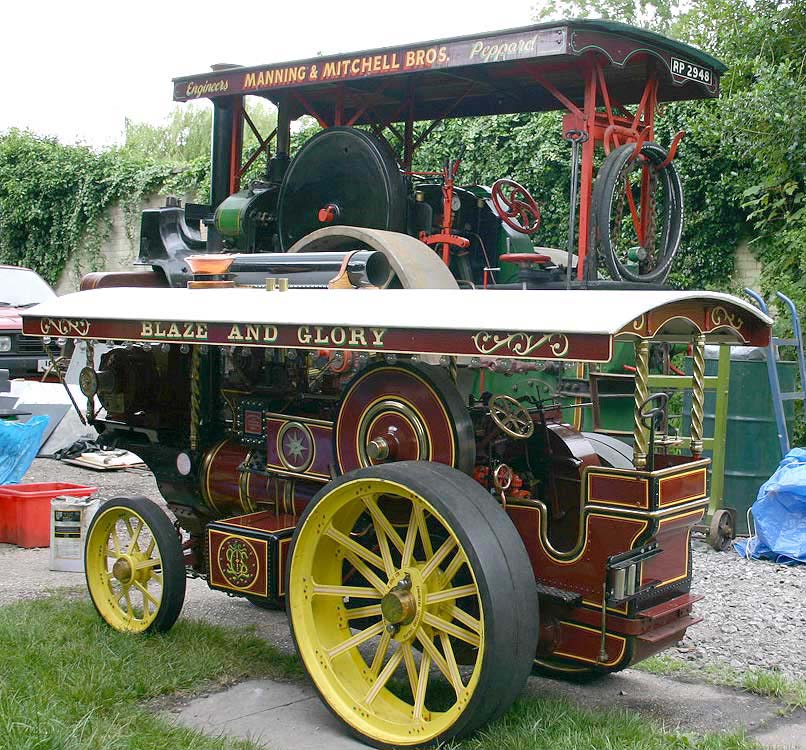 The little one inch Maxitrak Burrell doesn't really count as it's tiny (and it's already listed on this site, so she can't complain I'm not making a real effort to reduce the number of Showmans engines here).
The Fowler pictured looks like it needs a good bath but goes really well - with 150 pounds on the gauge you need only open the regulator, give it a quick touch on the simpling valve and you're away. Bit of a favourite with Sam, so it's been hidden behind a rather nice 5 inch gauge King which came in a few months ago and I haven't had a chance to play with yet (she hasn't seen that either...).
The two inch Fowler at the back of the workshop is the best built of all of them, an absolute jewel but far too nice to run around on the floor. It just sits on it's display stand and is admired.
So that was only four, until another Fowler R3 came along, 4 inch scale, beautifully made, about 80% complete with a Holt boiler and needing tender and canopy to finish. It will be just like "Princess" pictured here, only new. And I know how well "Princess" goes, so it might just be worth getting the new one finished so that the old engine can go. Except the old one had a new Valentine's boiler in 1997, so is set fair for twenty years good service. Hmm, decisions, decisions...
What I didn't mention was the part-built 4 inch Fowler B6 coming in next week, along with an exhibition quality Fowler compound general purpose traction engine - brand new, unsteamed, one of the finest built four inch engines I've ever seen. I think the understairs cupboard is about the only place left to stow another engine.
So, I've made a promise to rationalise (a little). Some of the big engines will have to go. I think. Possibly.