Some pictures taken yesterday, the first day of the show. Steve, Ben and I came up Thursday to set up - starting at around midday we were all done by 6pm.
I thought it was pretty good going when you consider that we had a 7 1/4 inch gauge 9F and 10 1/4 inch gauge Black 5 to get unloaded, in addition to all the other engines (including a Stafford finished a couple of days previously).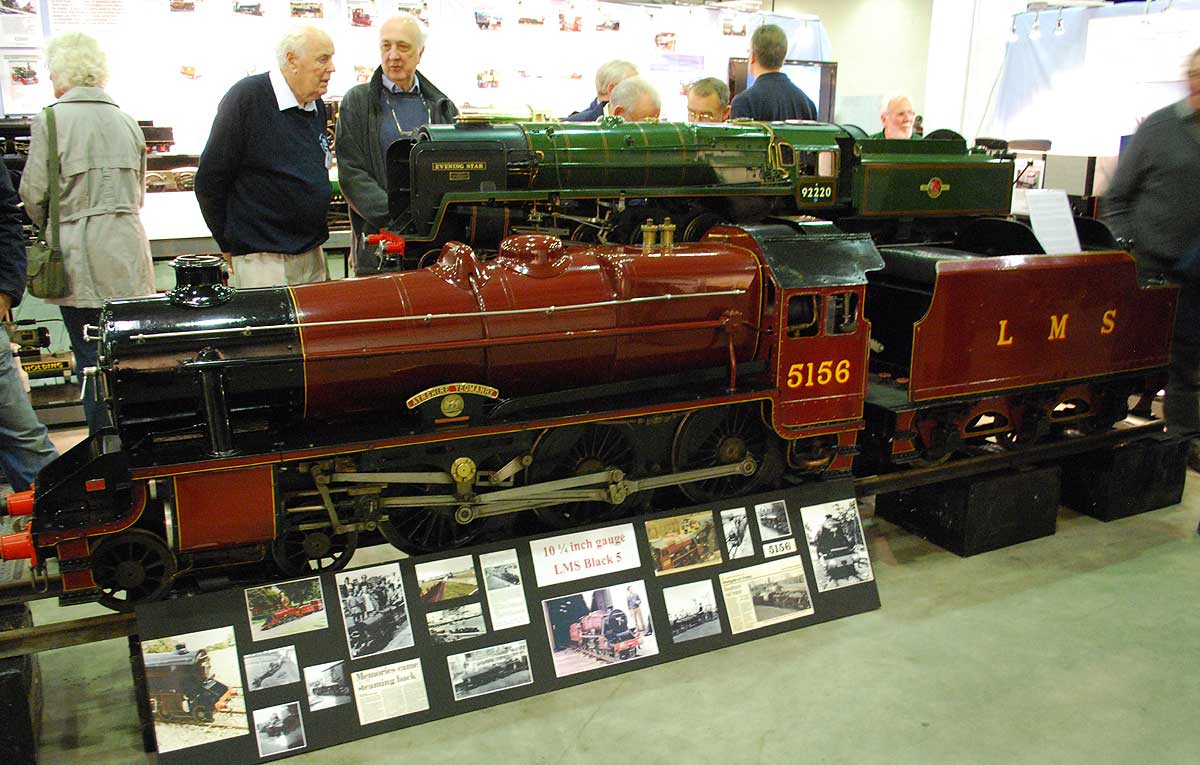 It was very busy at the show yesterday - we're expecting another good crowd today, then everything back in the vans on Sunday night. Can't wait for Monday morning to have a bit of a rest!