Whilst on full size engines they've led a reliable and fairly blameless existence for the last 170 years, when fitted to models Ramsbottom safety valves appear to cause more problems that just about everything else combined.
It's rare we get a miniature traction engine through the works with reliable safety valves - whilst most open readily, many accumulate and about two thirds don't shut reliably, witnessed by the marks of a thousand shovel blows on the spring bar fitted over the bobbins.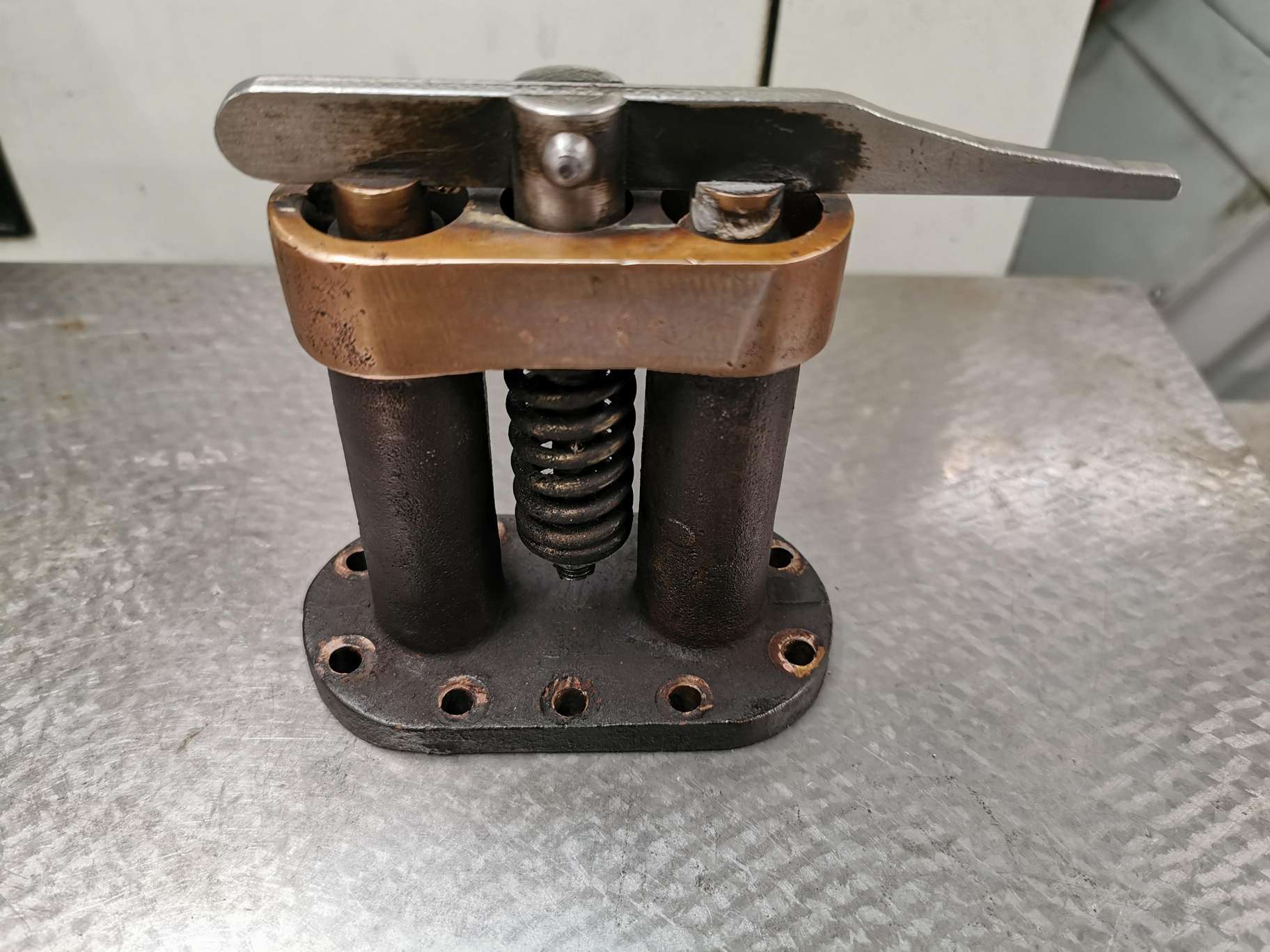 Whilst we used to solve the accumulation problem by remachining the valve bobbins (3 inch scale Burrells being the worst culprits in our experience), adjusting and achieving a reliable close was often a long-winded affair.
As a radical - and what has proved to be highly effective - solution, we started machining out the valve casting to take the innards of our
"progressive pop" valves
, originally designed for new build locomotives.
Shown here are a set of valves from a 4 inch scale Clayton & Shuttleworth agricultural engine which came through the works last year - the original valves didn't open or shut reliably and, to add insult to injury, accumulated colossally!
We bored them out on the mill, threaded the tops to take our standard valve caps and then machined a seat onto the port at the bottom. Spindle and cap are in bronze, the spring and ball are stainless steel.

Refitting the spring bar as a dummy to maintain the original look, end result is a pair of valves that can be adjusted easily, don't accumulate and close reliably.