Things are starting to get a bit more organised in the new workshop (although only a bit - no hot water yet, only just got all the lights working, compressor still not plumbed in...). Rather disconcertingly, the old maxim that you expand to fill the space available is being proved daily in front of my eyes.

Only three months ago the place looked huge, with the racking fast filling up I can see a time when I could be pushed for space (yet again!).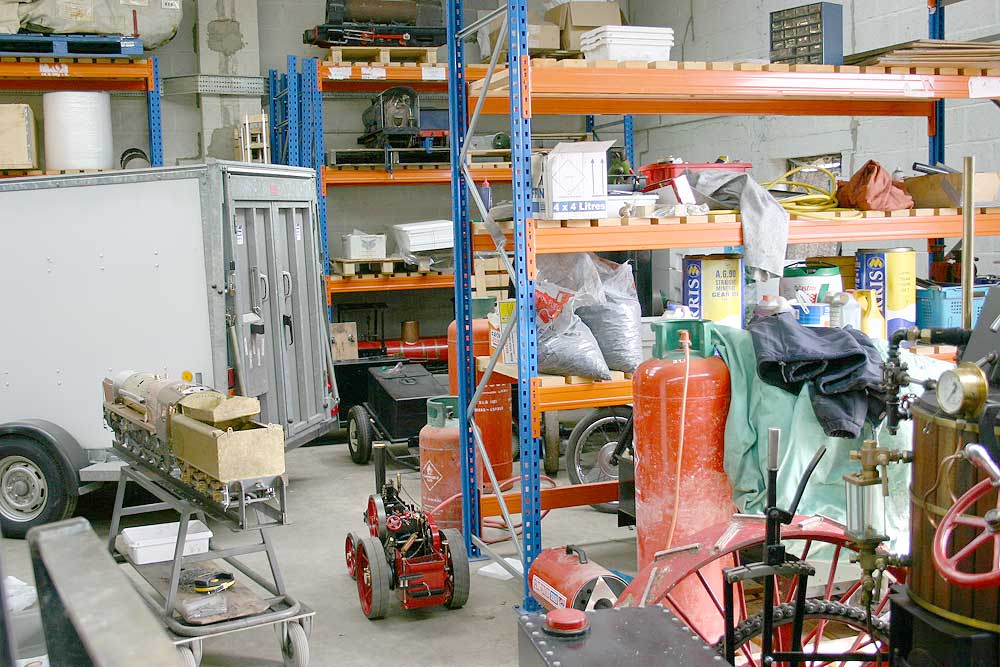 In one of the pictures you can see a black 4 inch sale Foster that came and went recently - it disappeared before I had a chance to photograph it, I'll grab some pictures next time I'm visiting the new owner - they're worth posting up, it was a particularly well-built engine finished in a very appropriate, plain black livery - rather a change from a lot of agriculturals about which do tend to get rather "dolled up" (I've just had a Burrell go through which we stripped of its Showmans lamps, steam siren, flags, rally badges - it looked like a Christmas tree when it arrived).