I've been going to the National Railway Museum since I was in short trousers, my father used to take me when it was in Queen Street next to the station. the move to Leeman Road gave it a beautiful new home, airy and spacious which showed off the huge collection to good effect.
I get to visit a couple of times each year - Mrs P and I went last year to see the streamlined Duchess, we went back with the boys just after Railfest in June of this year - and have hitherto enjoyed every visit I've made to the museum, but this time I came away troubled.
The museum just doesn't feel like it's run by anybody who likes railways any more.
We visited a week after "Railfest" so, there was probably an element of "clearing up after a party" going on. But, on a drizzly day, the Duchess, Mallard and its dynamometer coach all stood outside looking forlorn, brightwork lightly rusting over (the dyno car, as has subsequently been reported in the press, suffering £10 000 of damage due to water ingress during this time). "Flying Scotsman" stands in the works going nowhere fast, while artifacts are piled up ceiling-high in the "back room", amongst them beautiful, important models simply stacked up in steel stillages, virtually impossible to see or photograph.
The models still represent one of the finest collections I know of anywhere in the world - it's a great shame they are displayed so poorly. One of my particular favourites - H.A.Taylor's superb 3 1/2 inch gauge Black 5 - I've tracked and photographed around the building over the last few years, it's never been anywhere you could look at it properly, let alone appreciate the fine workmanship that went into it or get a decent photograph.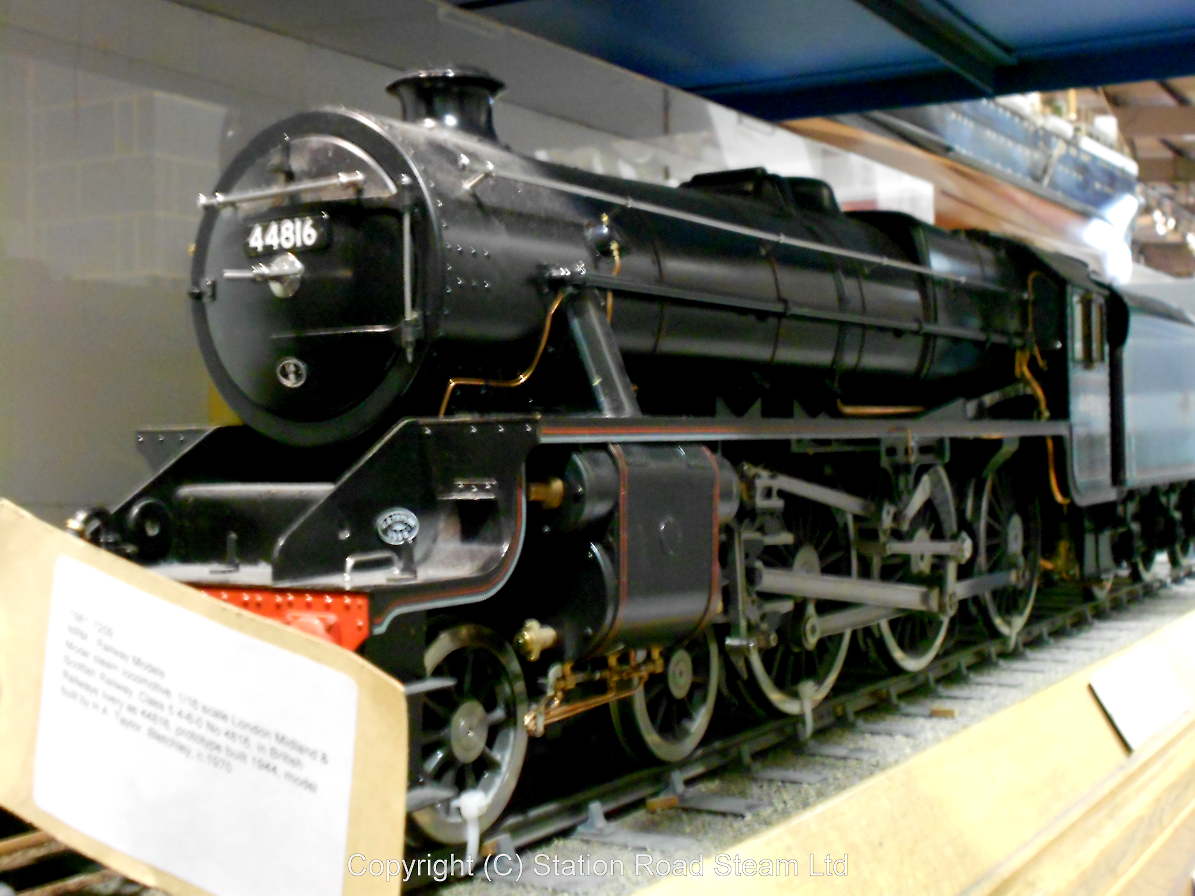 Why on earth they don't move all the models out to a separate museum where they could be displayed properly is beyond me. The place is starting to get the feeling of a hoard rather than a collection - given the hundreds of thousands of man hours represented in these models, it's all a bit sad really.
There's a new man at the top just started, I do hope that the museum is gently guided back to its past values. It's still a world class place to visit, but could really use somebody with a clear vision of what it was they're trying to do.