One of the latest Staffords to be completed (with yellow becoming a bit of a favourite colour, there's another one in build at the moment), I delivered this one recently on a very wet day to a super track in the South. I steamed it before having a quick lap to make sure it had travelled ok, after which I headed for the shelter of the station to take pictures while other hardier souls circulated steadily for the two hours I was there.
The club has a well-run system for bringing on younger members, with both steam and electric locomotives available all day for the enthusiastic junior members who turn up, rain or shine (one indeed cycling four miles each way to to attend) each running day.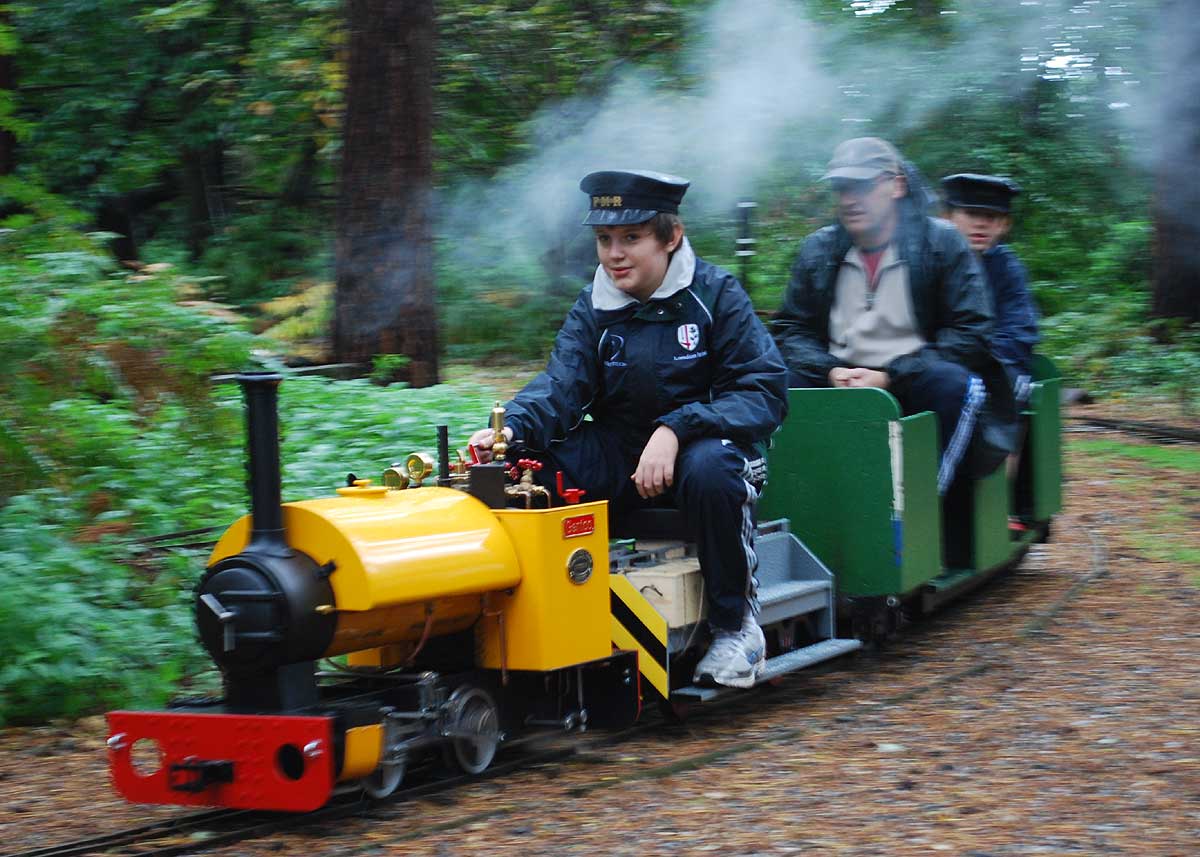 Stafford's new owner, having had a couple of laps himself, turned over his brand new engine to the boys to drive - an opportunity seized with enthusiasm and exploited with no mean ability. I was most taken by the club, his generosity and the great maturity of the lads involved - it's an example for all clubs for how to bring on the next generation.
Apologies for the rather fuzzy pictures - it was a wet and overcast day - but what they lack in focus I think is made up for by the enthusiasm of the participants.