The garden at our new house is pretty much square, about an acre, with the house in the middle and a stable block down one side, with pig-sty/engine shed at one end.
19th century pigsty - soon to be the new engine shed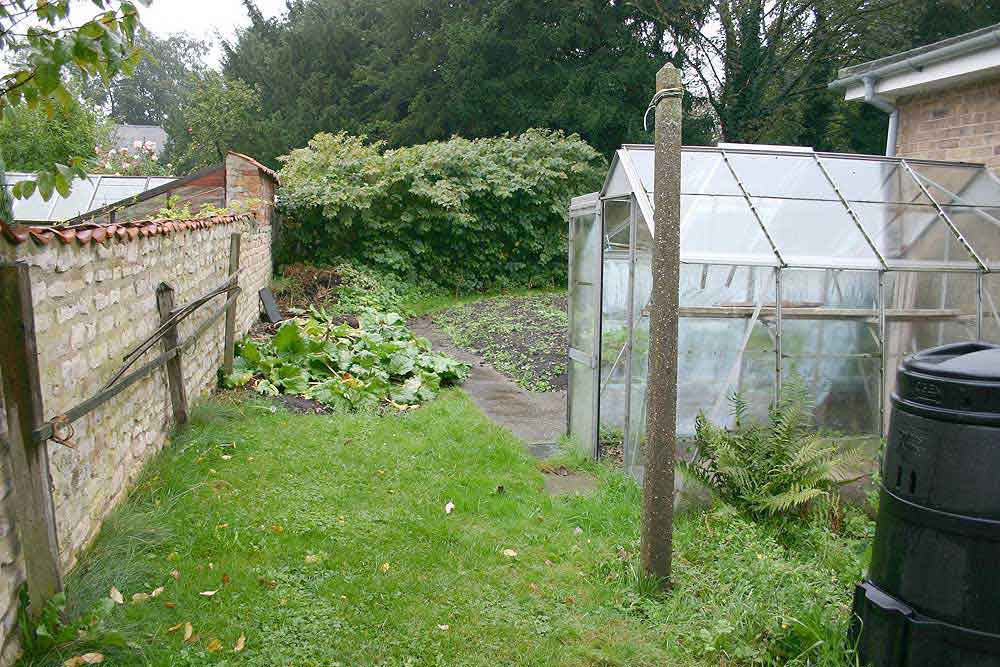 ]]
Looking South from the engine shed door - the rhubarb patch will need a little remodelling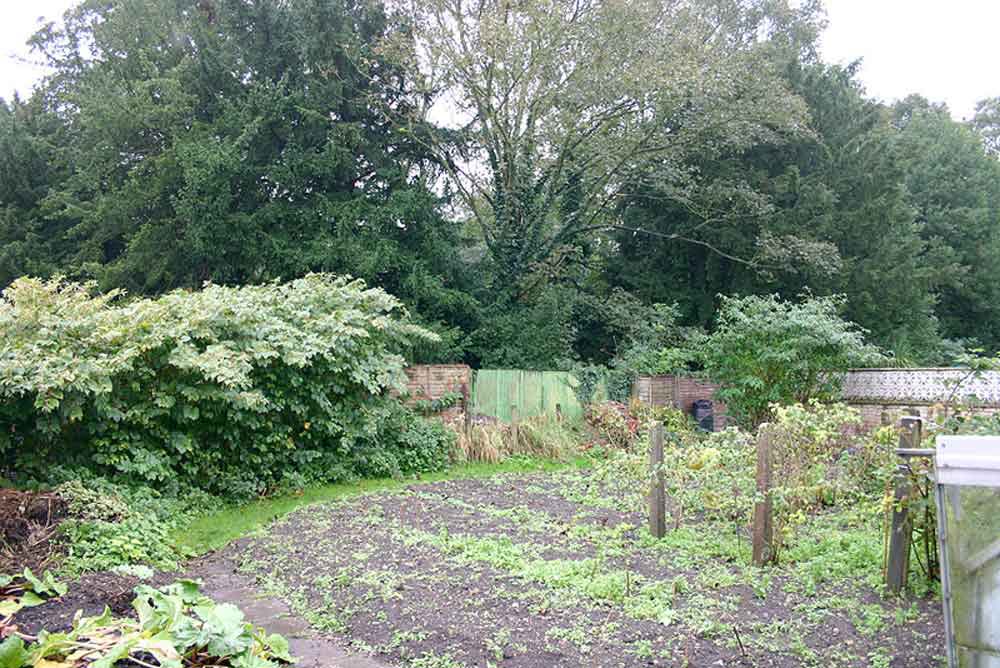 The line will sweep around along the back wall/fence. The weeds and compost are all being dug out with
the digger

I hope that the first phase of building will get a 300 foot run along the Southern boundary, terminating in a run round loop. In the future, there are several options for making a continuous run, subject to negotiation with the domestic authorities. I would like to develop it as a narrow gauge line, run with large (though necessarily short wheelbase) engines along the lines of a recently-acquired Tinkerbell.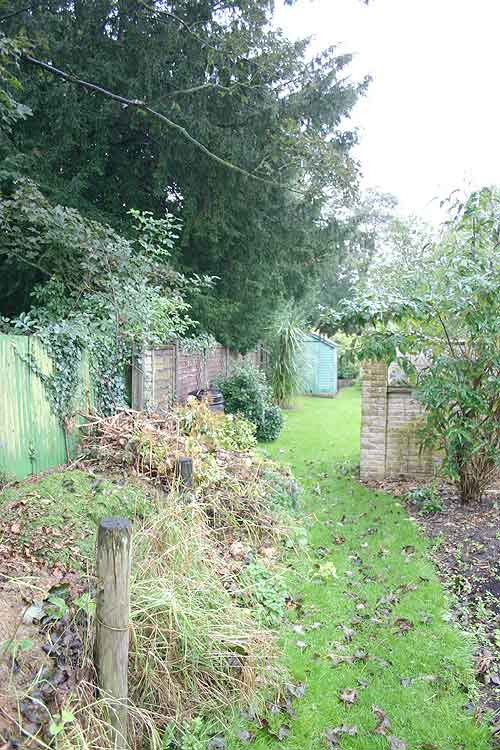 Looking East along the back fence. The old shed is due for demolition, its replacement will move out a little...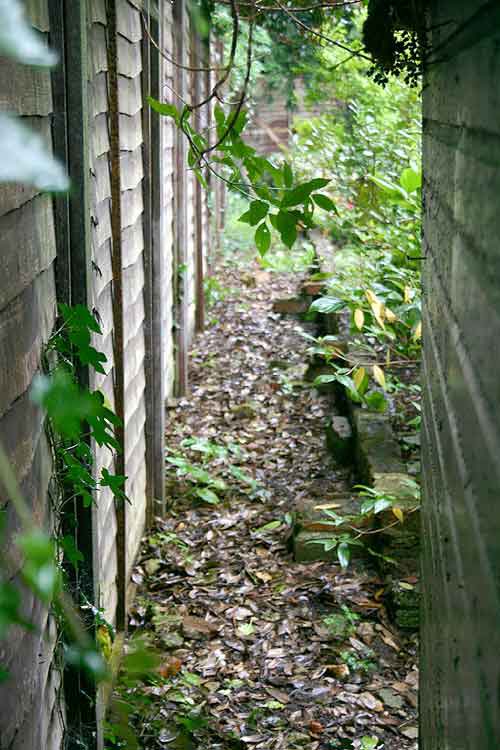 ... to provide more space - this gap is just under two feet, I need nearer four for safety
At the far East end there is a small rockery. A bit of remodelling will make more clearance round the
back either as a cutting or (ideally) a tunnel...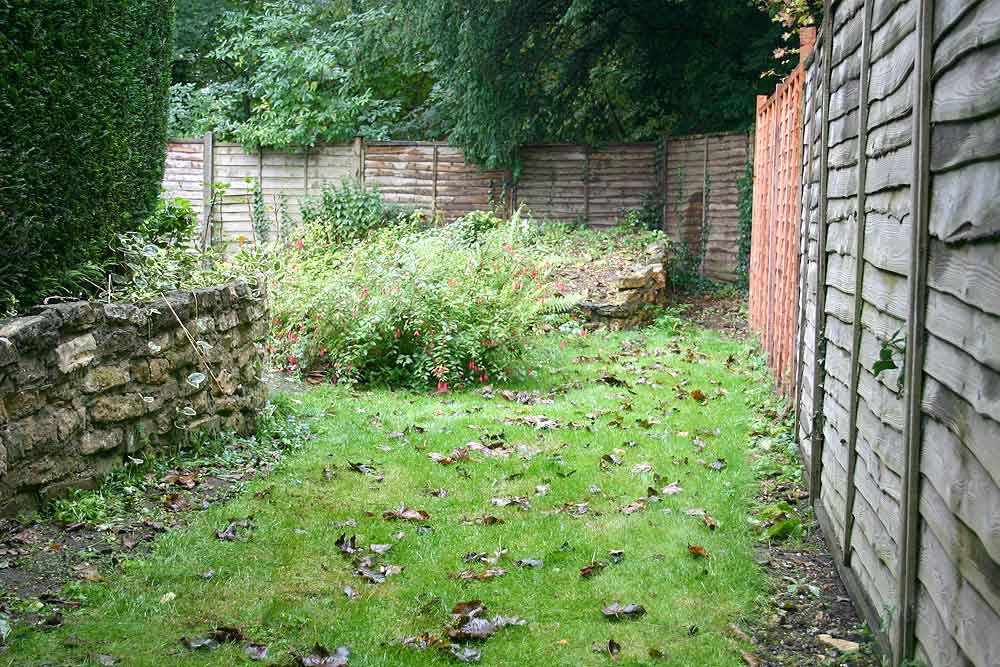 ...which will come out here.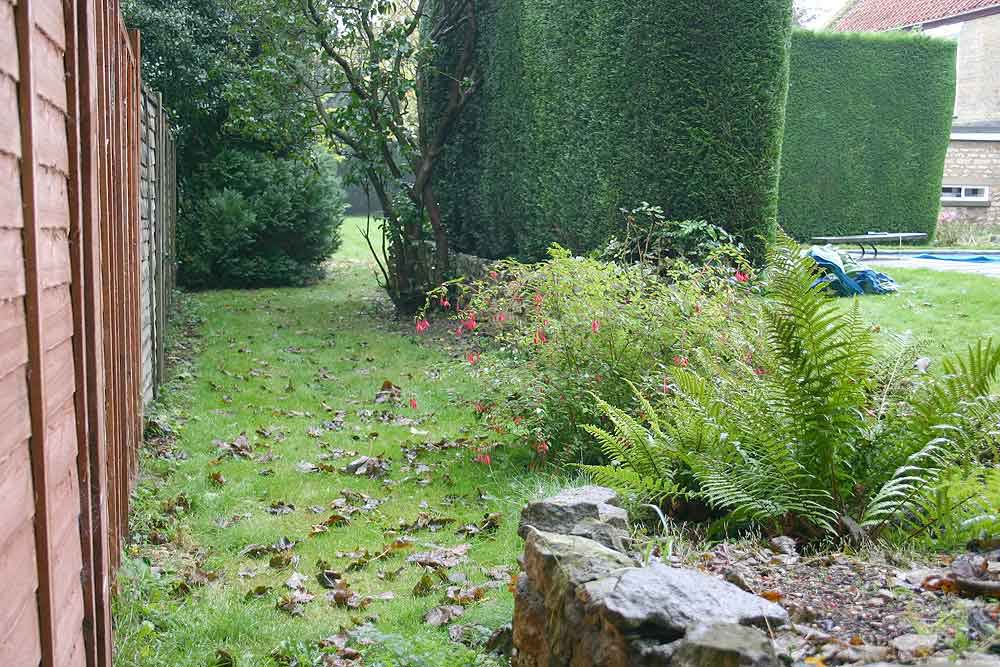 Looking North from the cutting exit, this will be the end of the first stage of the line - enough room
for a runaround loop