The first load of stone was delivered yesterday - twelve tons which has given a four inch covering for the first part of the station yard and engine shed floor.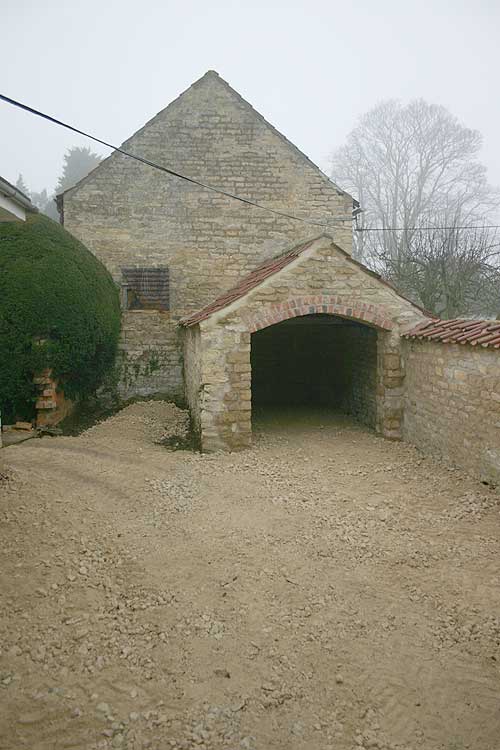 Still to be compacted, but it makes running the dumper in and out easier. It's laid with terram beneath to keep the weeds and mud from coming up through it.
Today was spent continuing trenching out along the southern boundary, we got to the rockery by the close of play, which puts us within 25 yards of where we're heading for - the runaround loop area at "Nocton Halt".
Ordered up 100 pressure-treated gravel boards and 200 stakes today to build retaining walls at the vegetable garden and behind the rhododendron border.