Dal recommended block paving for the platform, I wasn't sure what to use. Went on holiday with the family at Easter and saw lots of railways, including the South Tynedale (recommended). Took some pictures of their beautiful limestone flagged platforms, came home, priced up flags at the quarry, regained consciousness, looked at block paving again...
Our local branch of Jackson had an offer on "tumbled setts". Basically posh block paving, but with three different sizes in a pack, in subtly different shades and with all the corners and edges knocked about (that's the tumbling bit). They look quite vintagey - important as I was keen that the platforms didn't end up looking like a council car park.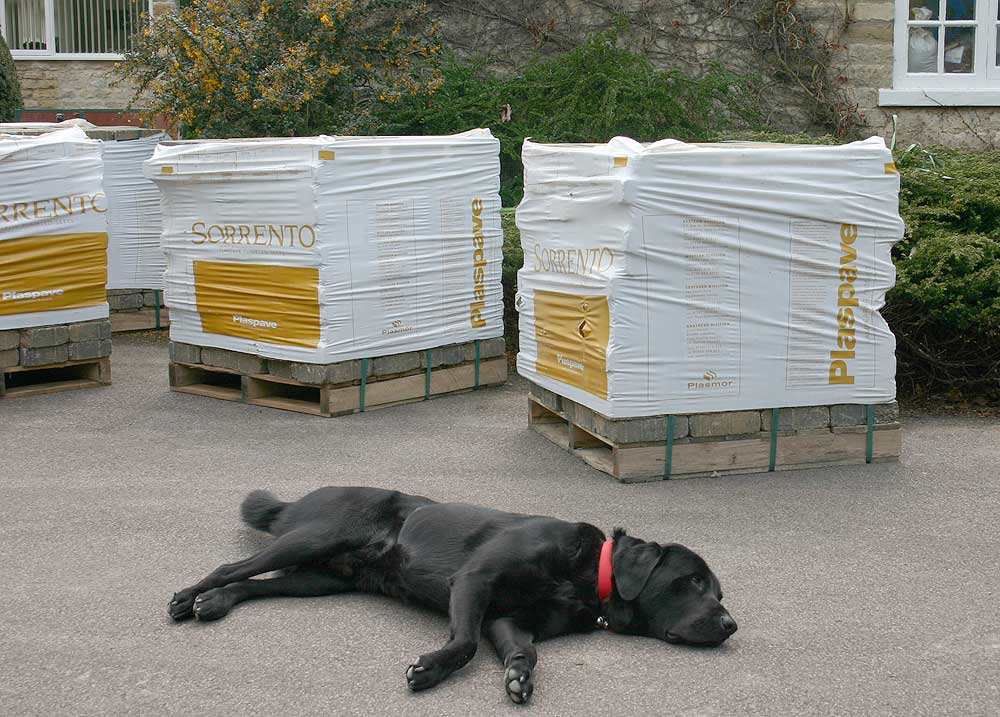 The blocks all arrived today, Dal started by setting a row of block in cement to form the platform edge. After that, the rest of the block do down on sand. We used a total of eight pallets of setts in the end - about ten tons, I reckon. The boys and I man-handled them all into position, so that the great man could concentrate on putting them down.
We shifted four pallets on Monday evening, on the promise of a cooked breakfast before school from Mrs P, Sam and Jack were both up at 6.30 the next morning to finish off the other two pallets. The breakfast tasted all the better for having done a good job!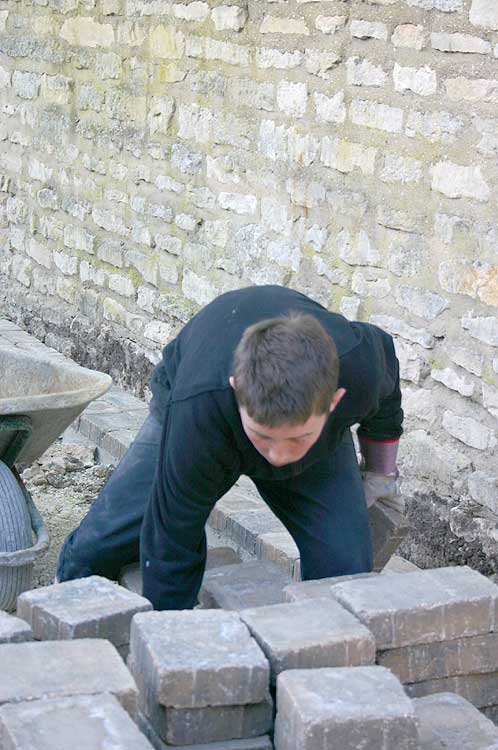 Whilst some of the setts have to be cut with a diamond saw, most are broken with Dal's vintage slab cutter - not quite as neat, but ten times as quick.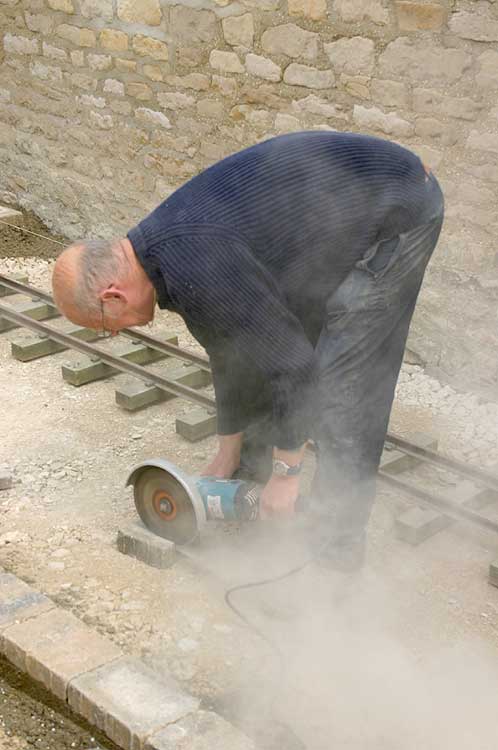 The sand is compacted with a vibrating plate, the setts are then put on 10mm high of the edging setts, then another go with the wacking plate brings them down to level. All good in theory, but my office is just the other side of the wall. If you've tried to call in the last week and it sounded like there was a pneumatic drill going in the background, be thankful you only had three minutes of it...