Usual apologies, as always, for the late appearance of any news recently - I keep telling myself that things will quieten down a bit next month...
I recently joined the Evergreens Miniature Railway, a new club about half an hour from home. What they lack in numbers (now I've joined they're up to thirteen members) they more than make up for in a friendly welcome and terrific drive to "get things done", already boasting a fully signalled 1/2 mile 7 1/4 inch gauge line and another 800 feet of raised level 5 inch gauge (with a short section dual-gauged for 3 1/2 inch gauge over part of it).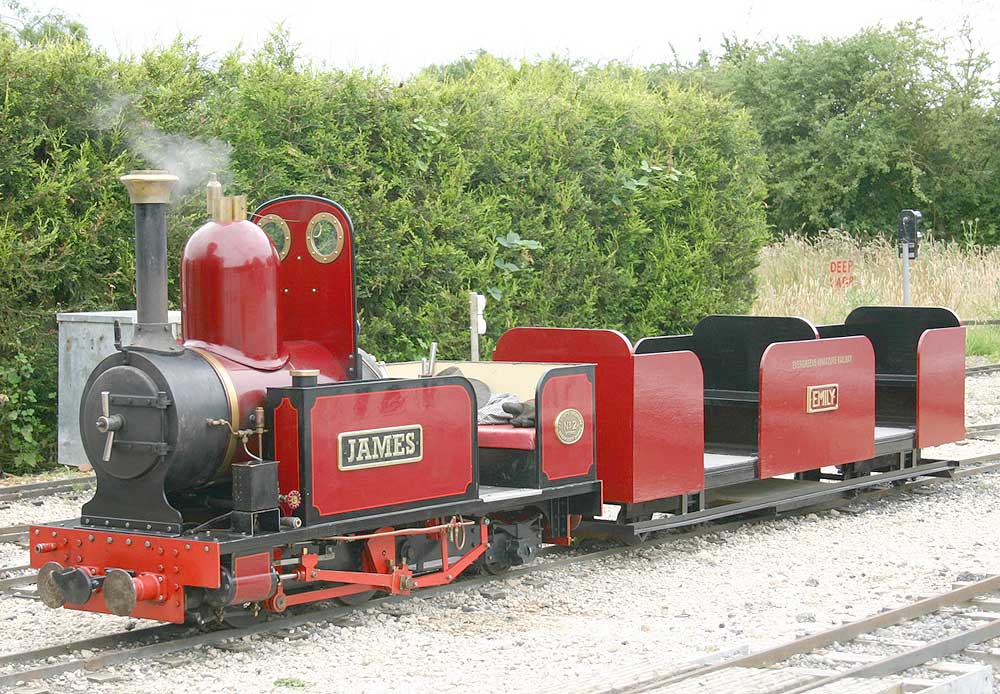 Last Saturday was a running day, Sam and I loaded up our Tinkerbell and headed over in the morning. I'm supposed to be well set up for moving big engines, unfortunately Sod's Law struck just as we had the engine three quarters loaded. I use a purpose-built steel rail ramp, combined with the two ton winch in the van. Unfortunately, I'd forgotten to charge its battery recently so, with the engine virtually at the top of the ramps, the winch stopped. A hairy few minutes followed, where I had to lift the far end of the ramp, using it as a ten foot lever until, as it approached the level, the engine ran obediently into the back. Not an ideal start to the day.

Arriving at the track, things brightened up considerably. There were already plenty of people there, some engines running around and willing hands to help roll the engine out of the van and onto the traverser. It was all very uneventful (although the Tinkerbell, at a bit over half a ton, put an interesting kink in the end of the loading ramp) and half an hour later there was 20 pounds on the clock and a cup of tea standing on the nearside tank (which, on a Tinkerbell, makes an ideal tea tray). Any ideas of a gentle day pottering about were quickly dispelled when the track marshall came over to say that an engine had retired and the shortage of motive power had coincided with a rush of passengers. Blower on quick, throw a bit more coal on the fire and off we went with not much more than forty pounds on, hoping to make it up as we went along. A few circuits and three changes of passenger, "James" was gently feathering the safety valves and ready for anything for the rest of the day - the first proper day's work I've done with her since she came from the Oldown Miniature Railway.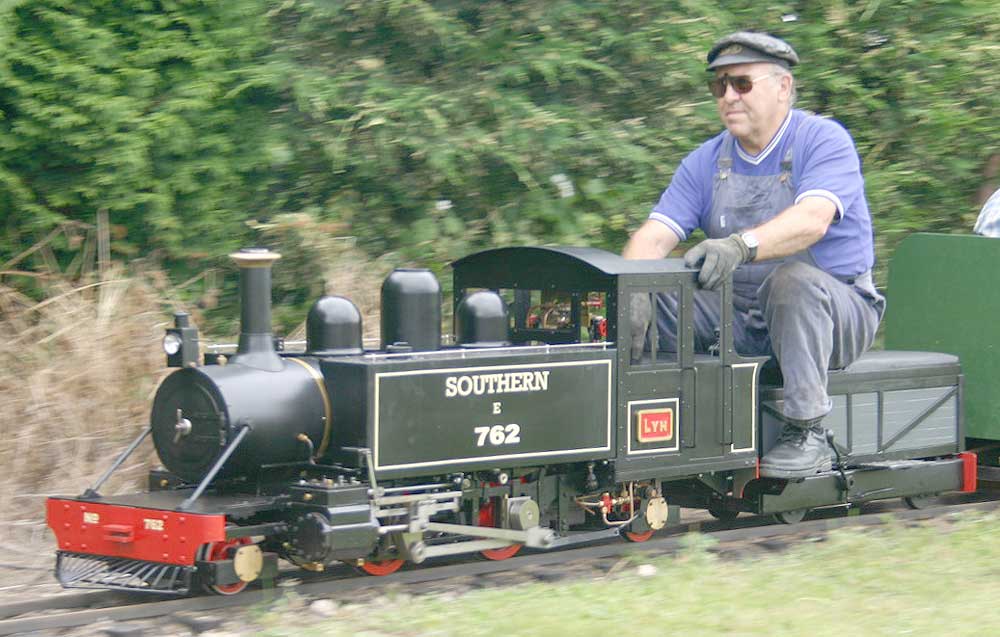 As the morning wore on, more engines arrived, including a recently completed Baldwin "Lyn" of the Lynton & Barnstaple. I've had a couple of these kit-built engines through my hands, this is the first one I've seen that really seems to perform well. It goes without saying that there has been much tweaking and alteration of the original bits but I was impressed by the way it looked and went. I had a chance to drive it later in the afternoon when the owner and I swapped engines for a few laps.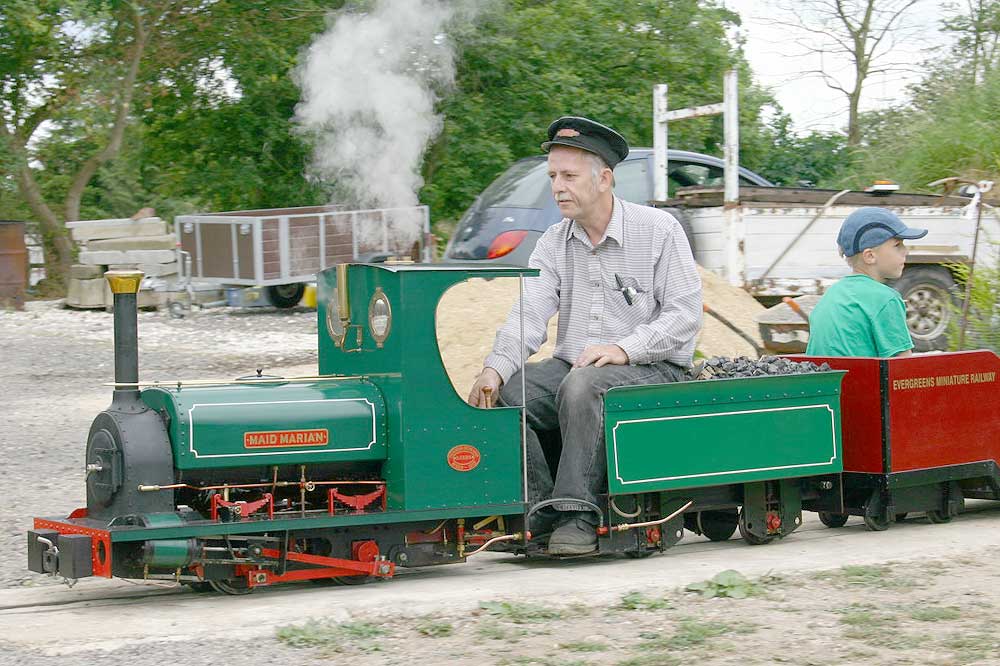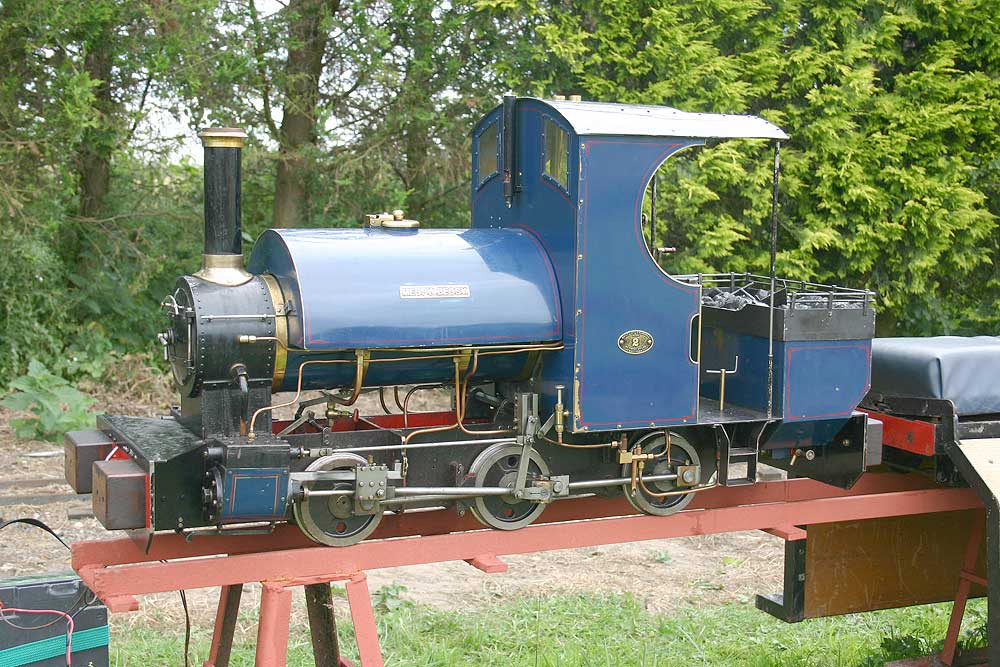 The railway is at Stickney, near Boston, there's usually something running every Saturday - if you're in the area, well worth a visit (in fact, if you're within 50 miles, well worth supporting by joining up!).