Sam and I took ourselves off to Kingsbury Water Park recently for the Echills Wood standard gauge weekend. It was a return visit with the 9F - took it a couple of years previously but dodn't make it out of the steaming bays when first one and then the other injector gave up on us (having passed a steam test for the boiler inspector about a week before, wretched things!)
This time round we had better luck, the engine behaved beautifully.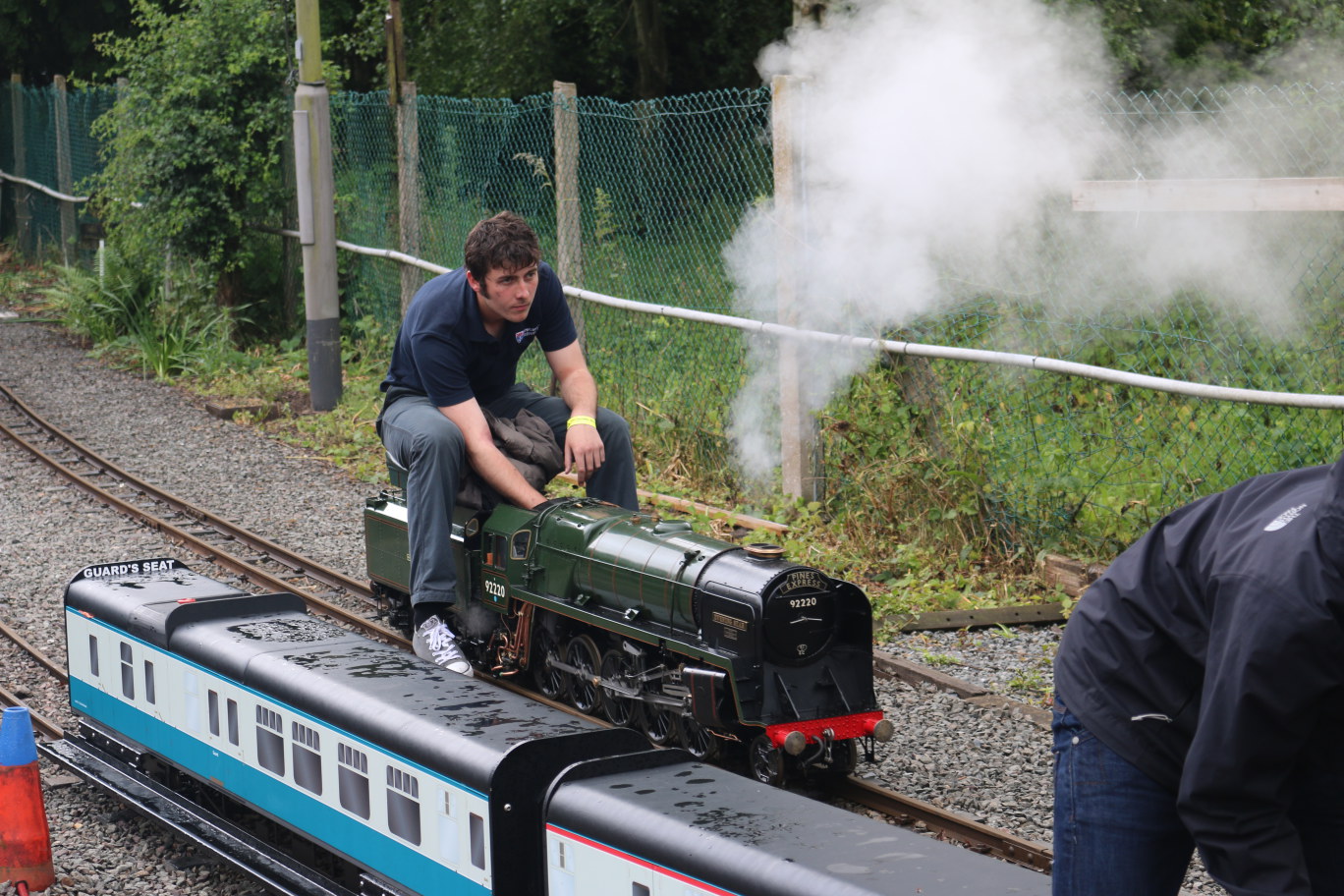 We had a super day, met some old friends, Sam circulated steadily throughout the day acquiring more and more rolling stock to give the engine something to do. Ron Martin, the builder, was there with his own engine - despite severe arm-twisting on our part we couldn't get him to have a run on the 9F. He ran it once when first built to test it before delivery, but decided it was too valuable to borrow now!
Rain, what rain?
The super doubled-up Caribou, built by Walter Scott of Harrogate SME, with its new owner. I coveted this one last time I visited the club, it's a lovely thing.
We sold this Great Western "Gooch" last year - the new owner has finished it off immaculately, it's a super looking engine.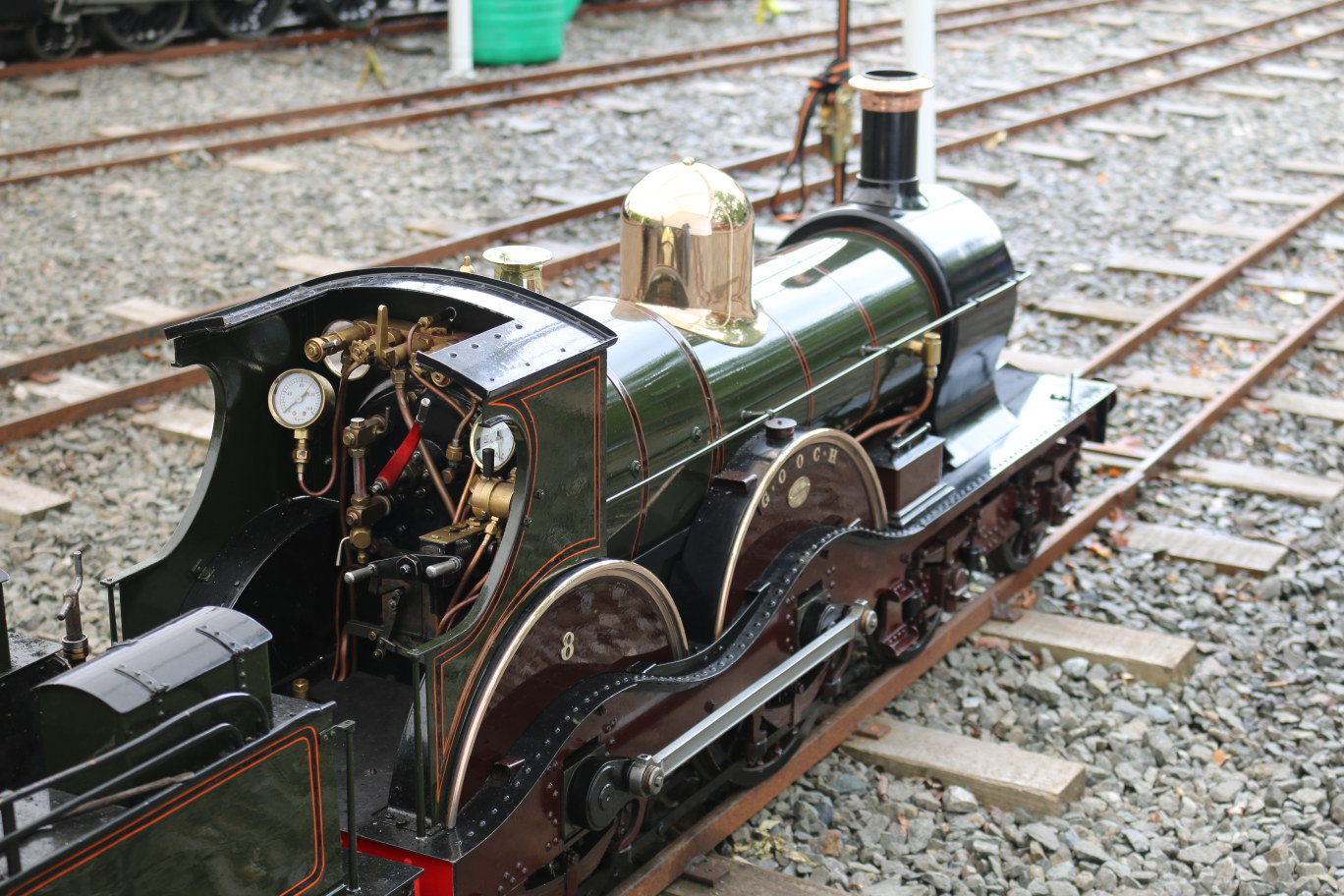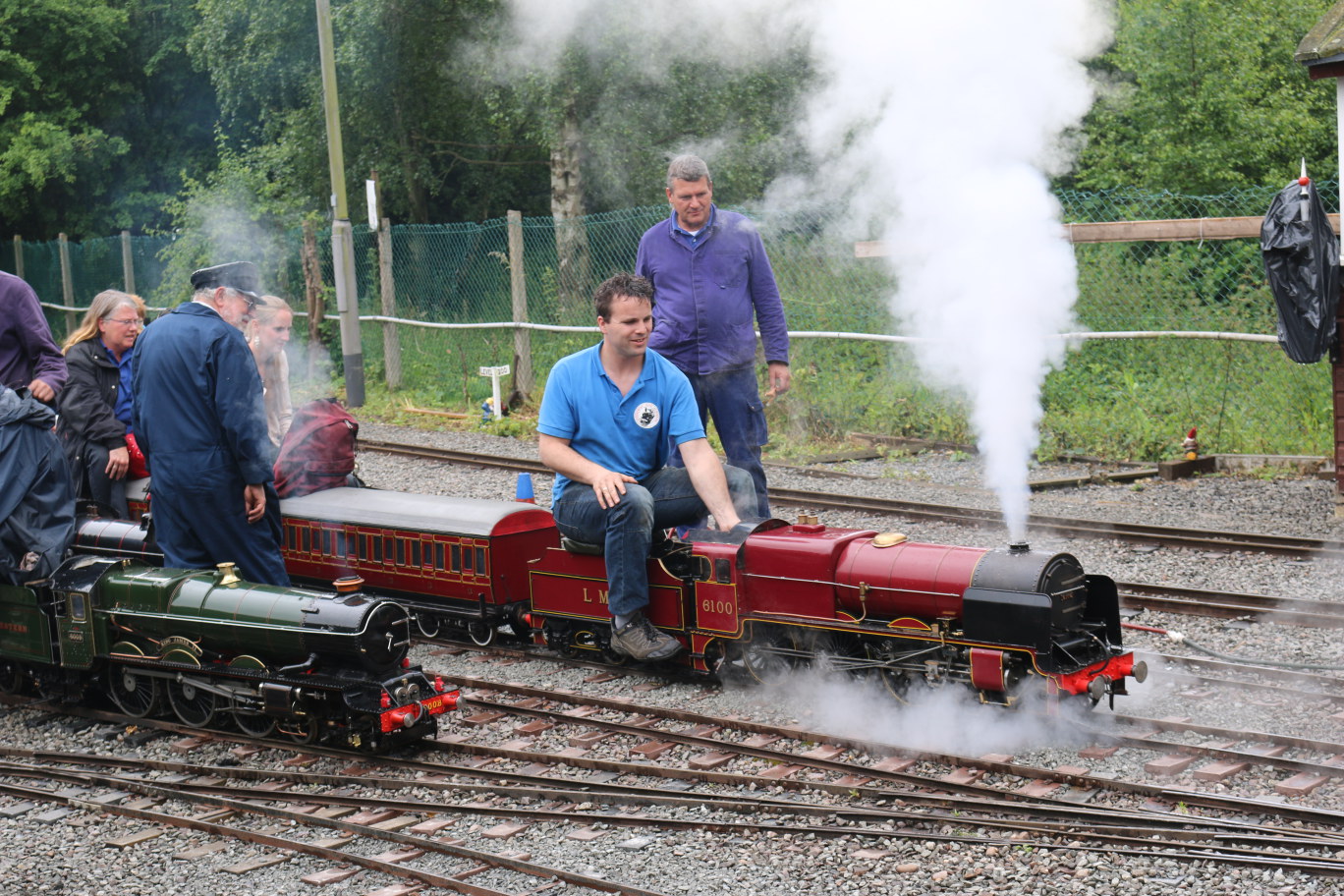 As usual the club ran an impeccably organized event, everybody enjoyed themselves, scarcely noticing the occasional rain shower. Well worth a visit next year.