Not really news, more recent history but I took a load of pictures and it seems a pity to waste them.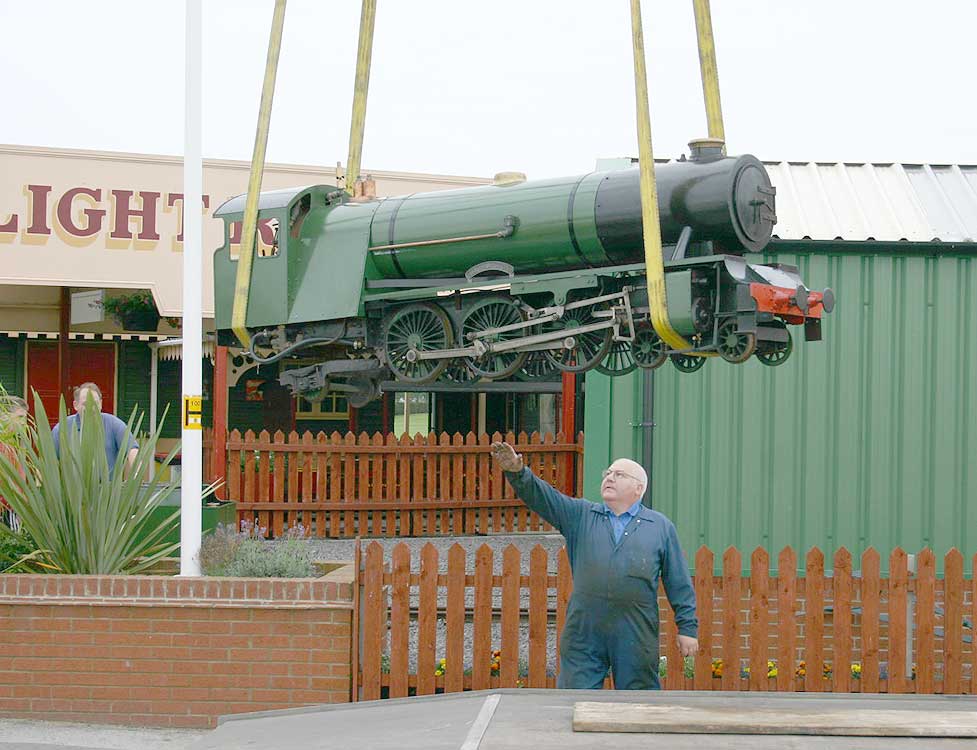 Last year my 12 1/4 inch gauge Pacific went on loan to the Cleethorpes Coast Railway for their Seaside Railways Gala. They went and picked it up from Fairbourne where it had been playing and took it up to the East Coast where, by all accounts, the gala turned out to be a very good "do".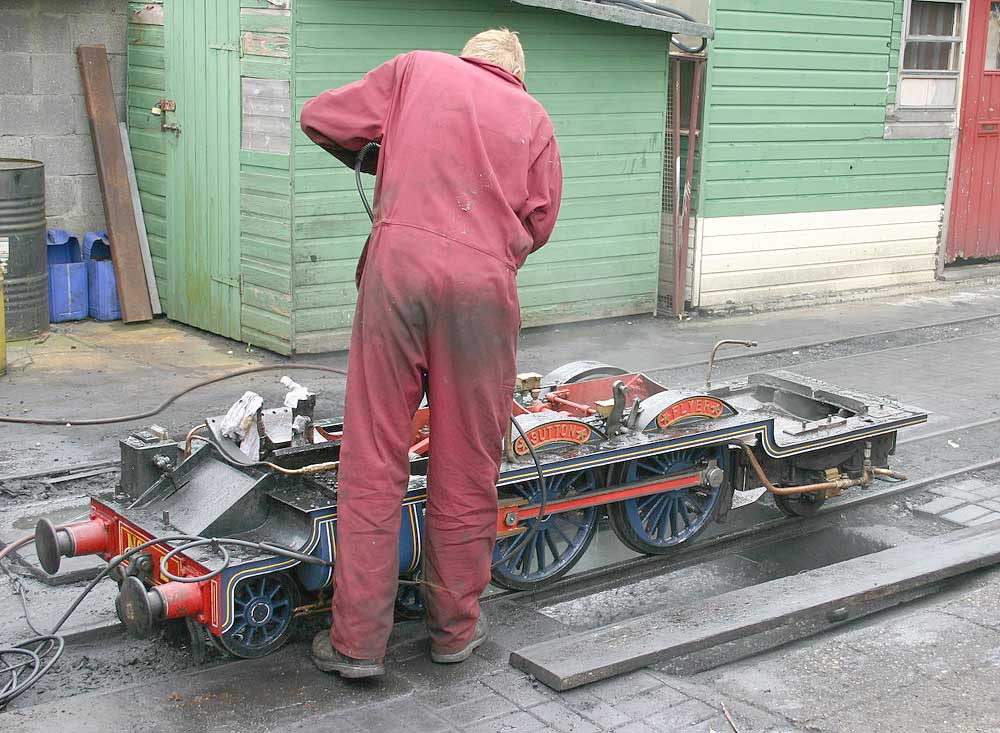 Unfortunately I was otherwise engaged that weekend, but arranged to go up a couple of weeks later to collect the engine - they happened to have a crane in for a boiler lift so we took advantage of getting a free lift onto the trailer at the same time.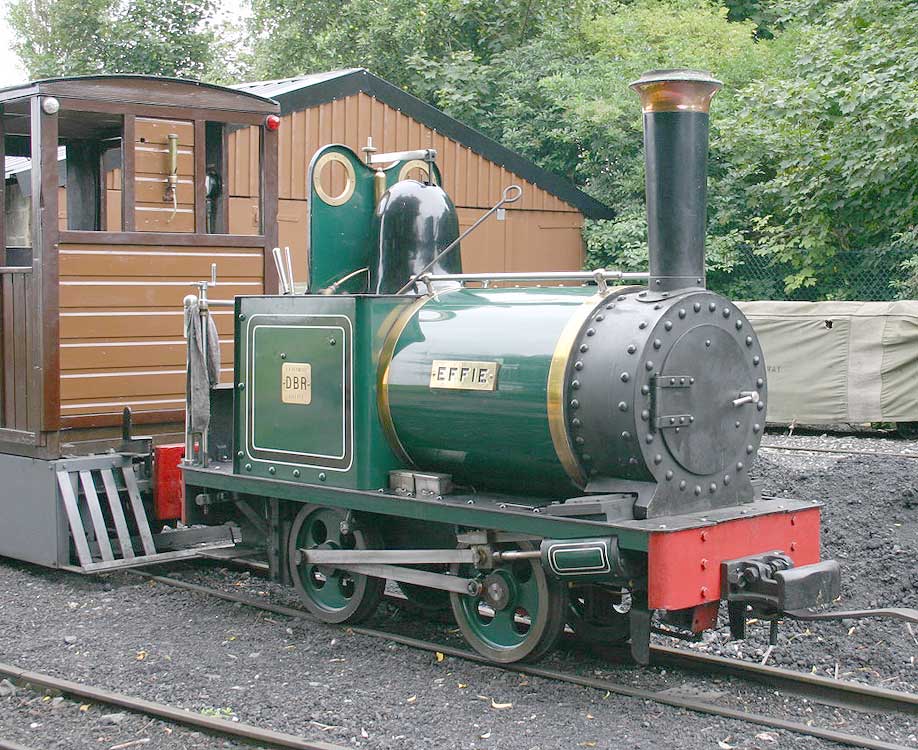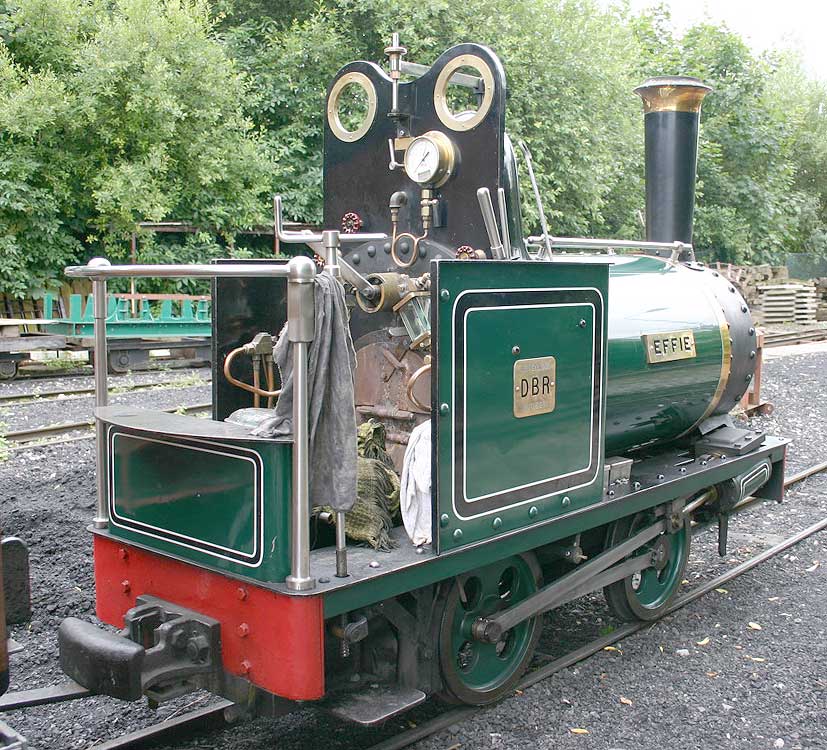 I hadn't been to the railway before. Chris Shaw, head man there, made Sam and I very welcome and was generous with both his tea and time, for which many thanks. We had a guided tour of the shed, a run up the line before, most unexpectedly, I was offered the chance of taking out the 11.30 with the Atlantic "Sutton Flyer" up front. Never having driven 15 inch gauge before, it was a super experience - made the Thurston Pacific look quite bijou when I got back to the trailer!