It's started to get cold in the mornings up here, so summer is now officially over I guess. Our last outing of the summer was at the end of August, Sam and I had a day at the Stamford SME track. It's a lovely place, in the grounds of a private school where it runs around under the trees - a fairly short circuit laid as an oval around one of the school buildings. They had a long, end-of-season day planned ending up in a barbecue in the evening - unfortunately we were on a short pass so had to leave as things started to get busy later in the afternoon.
For me, highlight of the day was this super little "Lion". It's a design I have a great fondness for (having grown up watching endless re-runs of "The Titfield Thunderbolt"), one of my earlier steam memories was being taken, as a lad, by my father to the "Rocket 150" celebrations where the original engine was running - last time it was in steam, I believe and unlikely to be repeated again with the engine now getting on for 170 years old!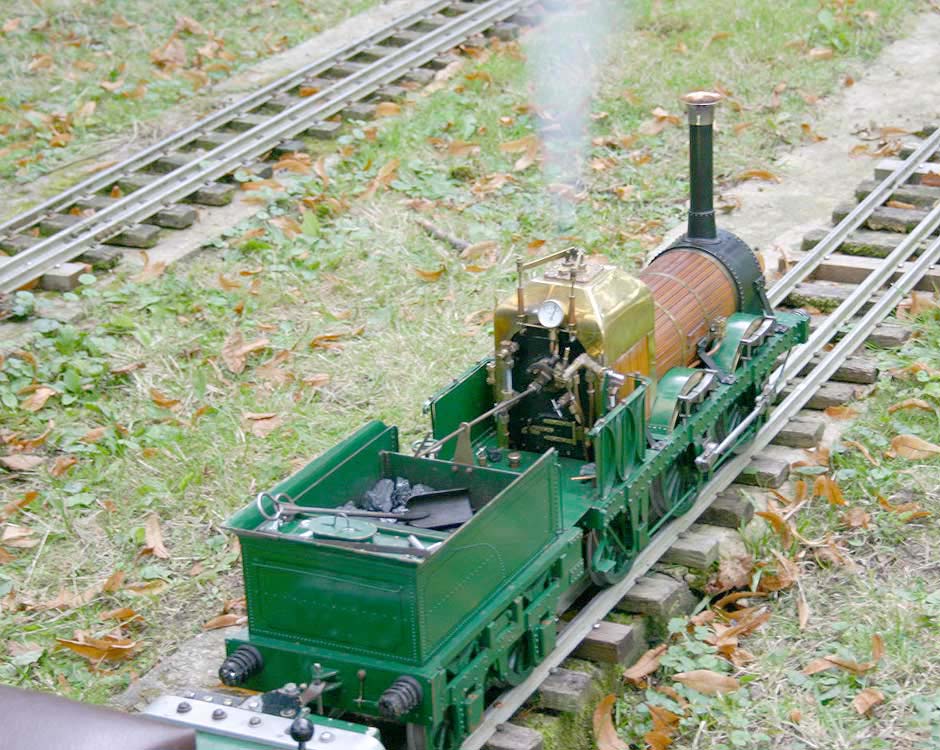 Best bit of the day for Sam was being let loose on the society's club loco, a battery electric 08 shunter.