There's been a new locomotive on the drawing board since last year, an addition to our "Clubman" range of locomotives. Inspired by the Kerr Stuart "Sgt Murphy" - itself originally a Decauville design - the new engine uses much of the well-proven running gear from our Feldbahn 0-6-0.
The original plan had been to build a couple early this year to launch at the Doncaster Show. However, events overtook us when a run of orders for Staffords and Feldbahns used up our entire stock of machined parts - cylinders, valve gear and motionwork - so the new engine had to wait until the next batch were machined.
Two of the new engines have been ordered by visitors to our works who had seen a CAD general arrangement before we'd got around to cutting metal, with a third ordered in kit form by an intrepid early adopter (who obviously has a touching degree of faith in my ability to draw bits that fit together first time)

Seen here alongside a Feldbahn 0-6-0 which is due to go out to Germany next week, the new engine is a couple of inches longer than its Teutonic stablemate.
Early on we decided to machine up Kerr Stuart style spoked wheels for the new engine - a job recently made a whole lot quicker with the arrival of the new 750LR machining centre.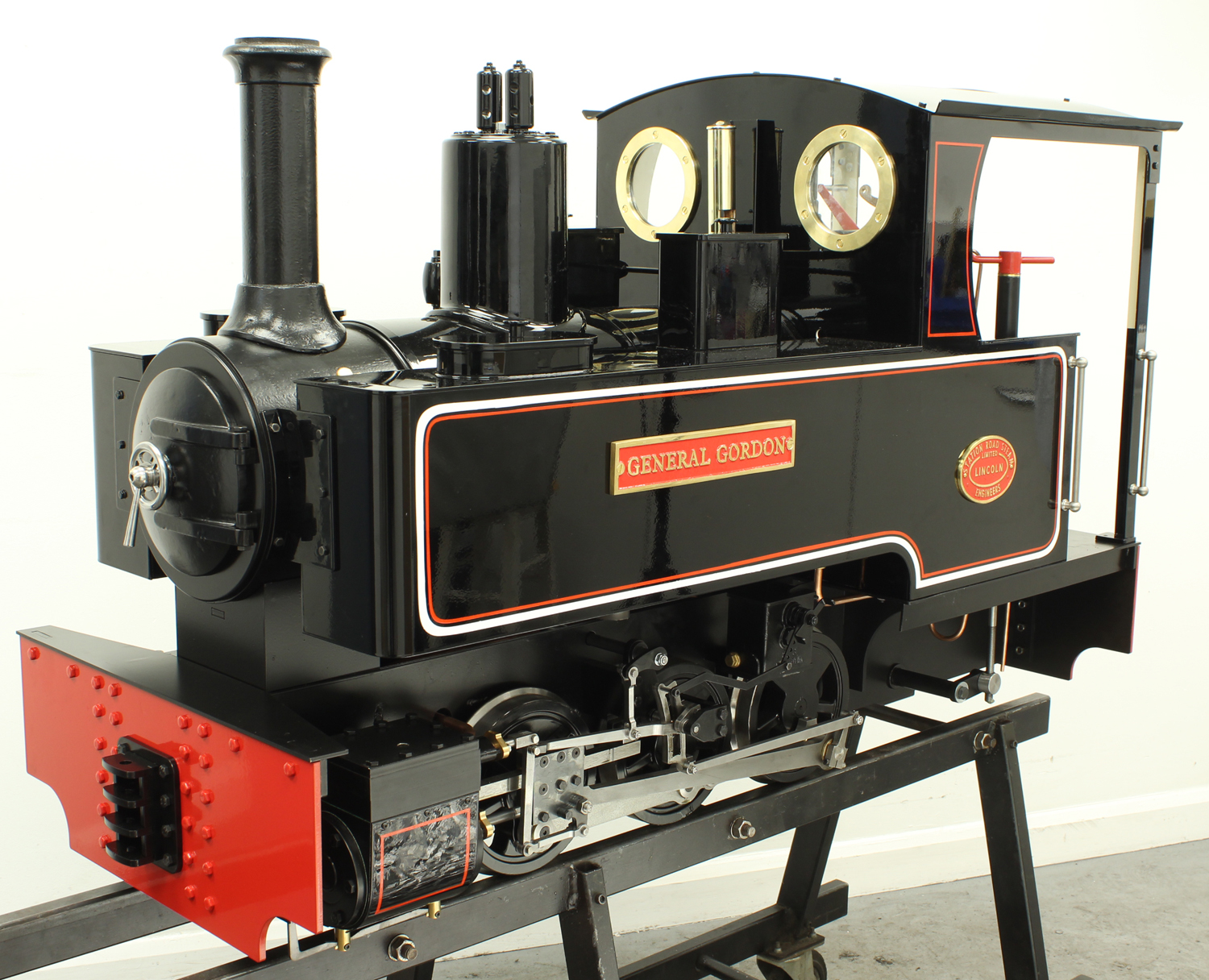 We've been so pleased with the end result, these will become standard fitment on all inside frame engines - including Staffords and Feldbahns - from the latest batch onwards.
We're currently taking "General Gordon" orders for delivery early in the new year.