Mrs P and I had a grand day out back in the summer with our friends James and Richard. Starting out early on a Sunday morning, we visited the Amerton Railway in the morning, where through the good offices of his friend John Strike, James and I were allowed to crawl all over their dismantled Bagnall "No.1" with tape measure and camera, before having a ride on the train pulled by the Bagnall "Isobel".
It didn't take much persuading to get us up on the footplate, so I found myself in "Sunday best" with Mrs P watching with a wry smile from the coach behind (she long since given up believing I can end a day clean, whatever it is we're supposed to be doing).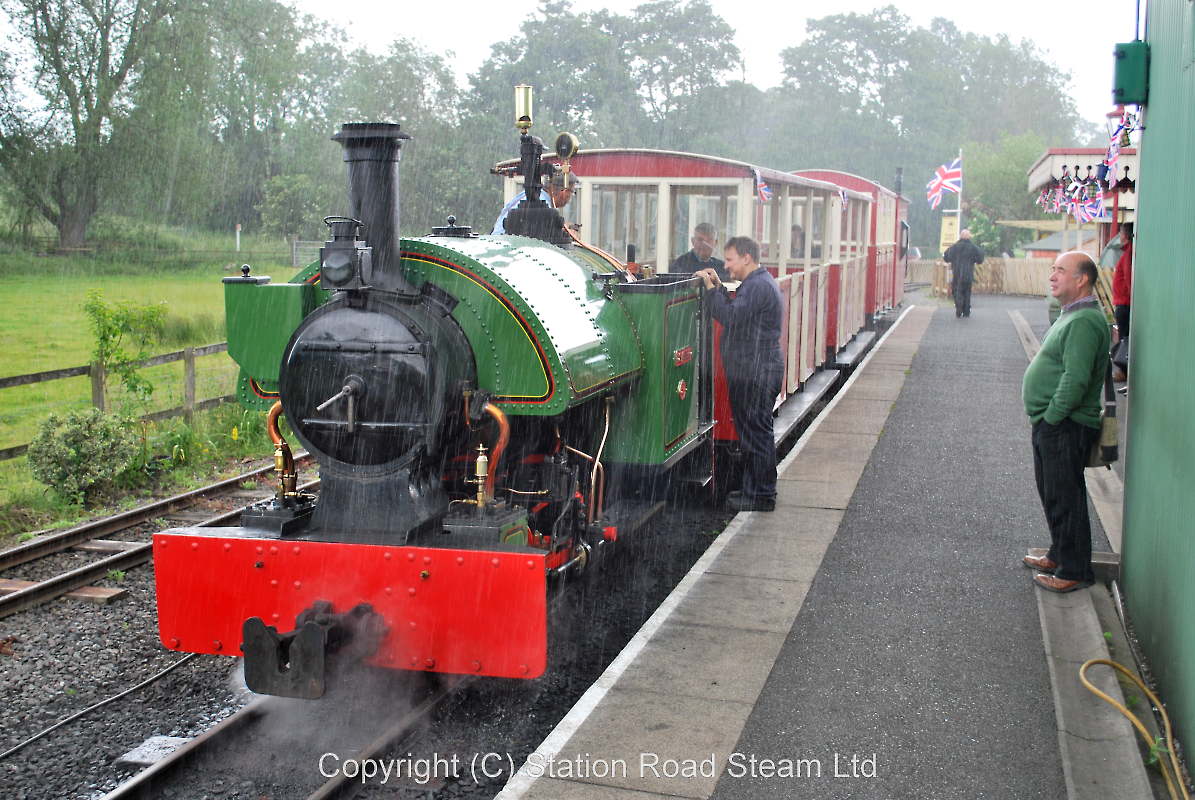 It was my first visit to this railway - highly recommended, a well-run, beautifully organized place with a vision and ambition matching the best and biggest of preserved lines - shortly before we were there, they had managed to buy the freehold to the site.
We repaired to lunch at the excellent Hollybush Inn, Salt (our habitual stop enroute to Porthmadog when we go) - if you've never tried it the food is excellent.
In the afternoon, by arrangement with the landowner, we walked the route of the long-dismantled railway at Doveleys, family seat of the Heywood family.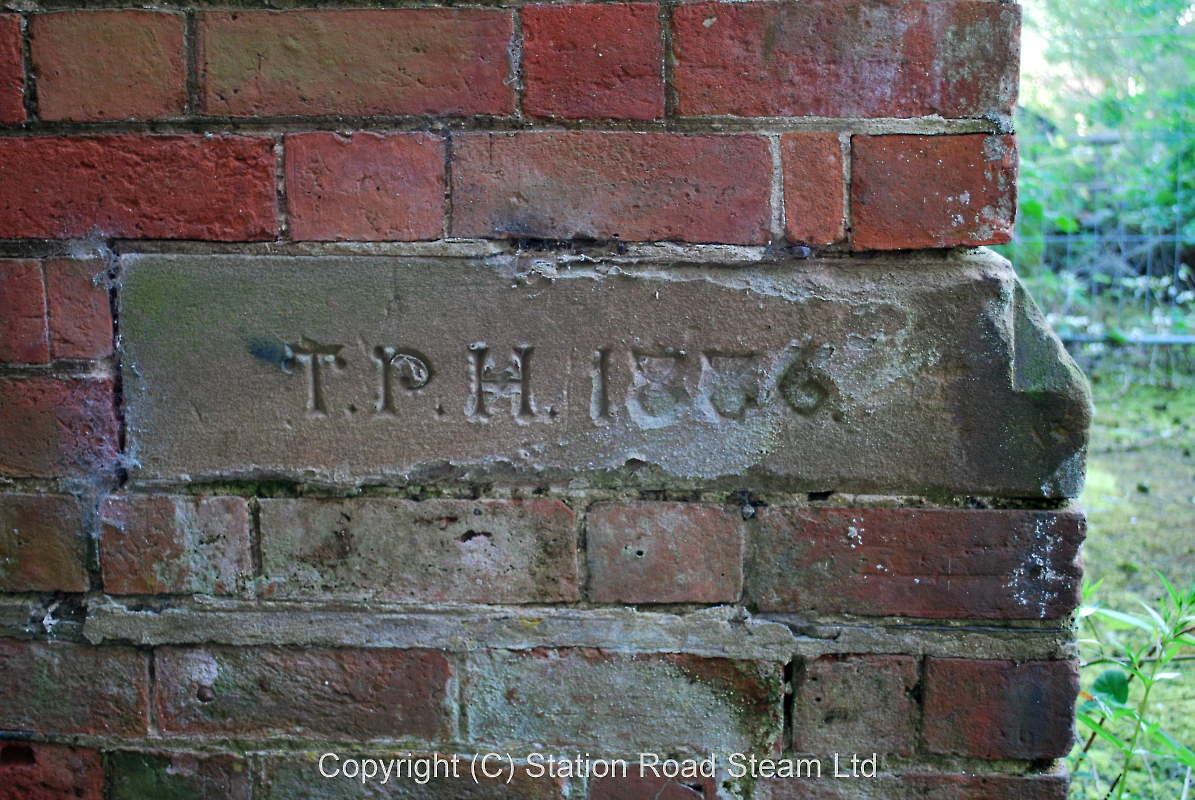 The house itself is still there, in somewhat reduced circumstances although with some work going on inside it - we all sat on the steps at the back and took each others photograph, in the same place as those taken by the Heywood family nearly a hundred years ago which have featured in many articles about this pioneer of the minimum gauge.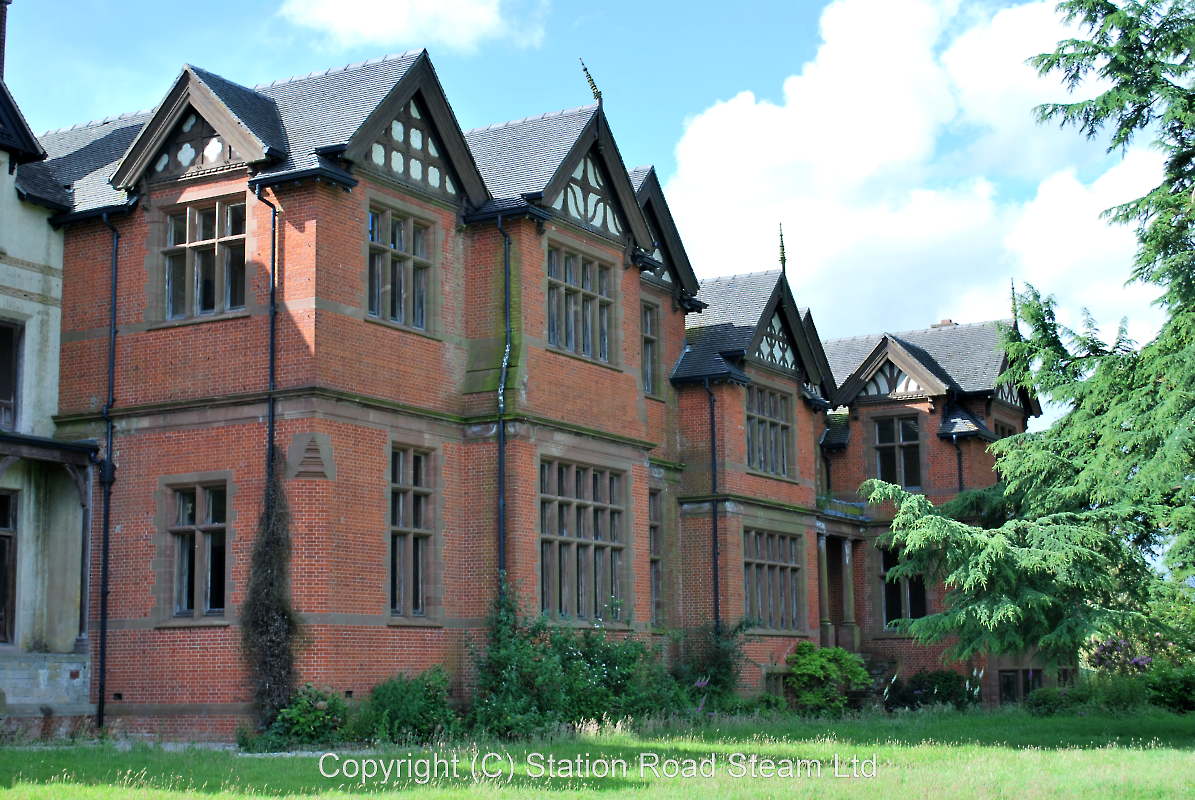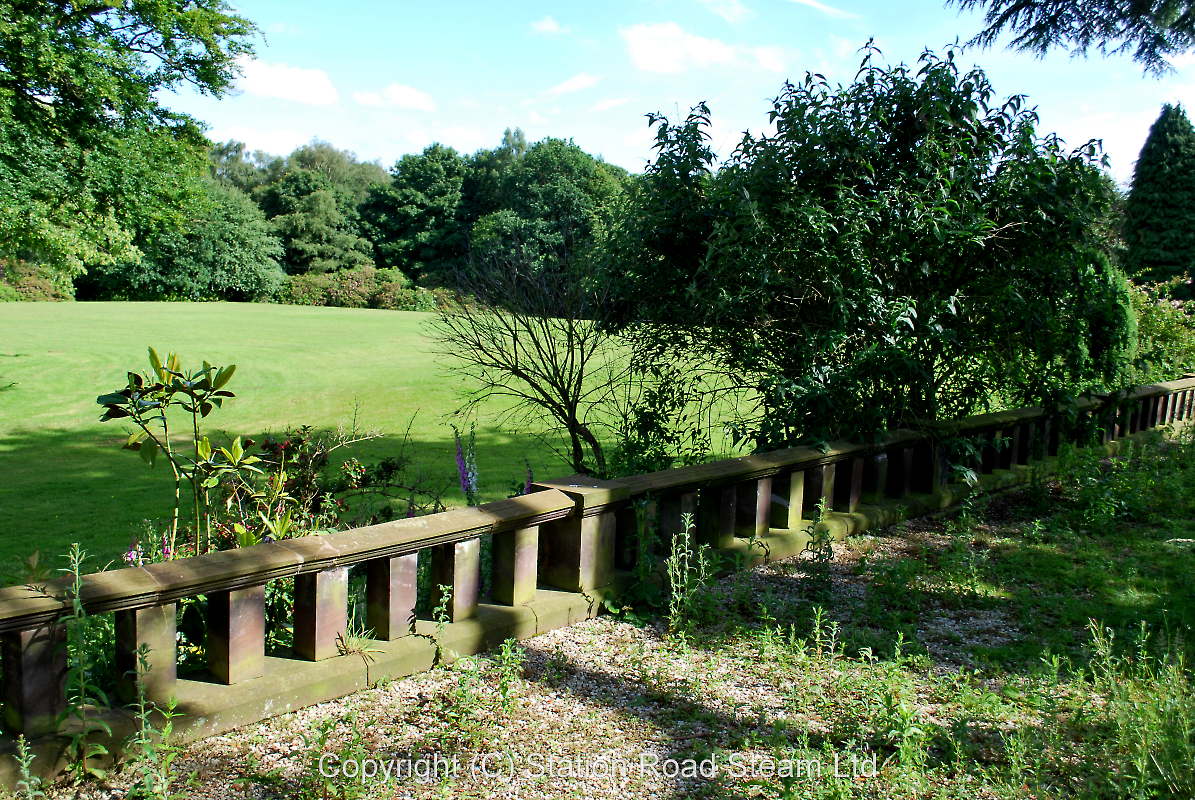 James is highly knowledgeable on all things Heywood - he built the beautiful "Ursula" which lives at the Perrygrove Railway(another place you need to visit if you haven't yet done so, a jewel of a line with challenging gradients running through beautiful woodland, home of much of the remaining Heywood equipment, along with both original and replica rolling stock) and is well on with an "Effie" - which made for a particularly interesting day out. He has traced much of the line, both in its original incarnation and later form when Sir Arthur inherited Doveleys and moved back there from Duffield Bank and could point out parts of the formation dating from before the First War.
Part of the trackbed of the original 9 inch gauge, hand-propelled railway which pre-dated Duffield Bank. Jayne stands where the old signalbox once straddled the line.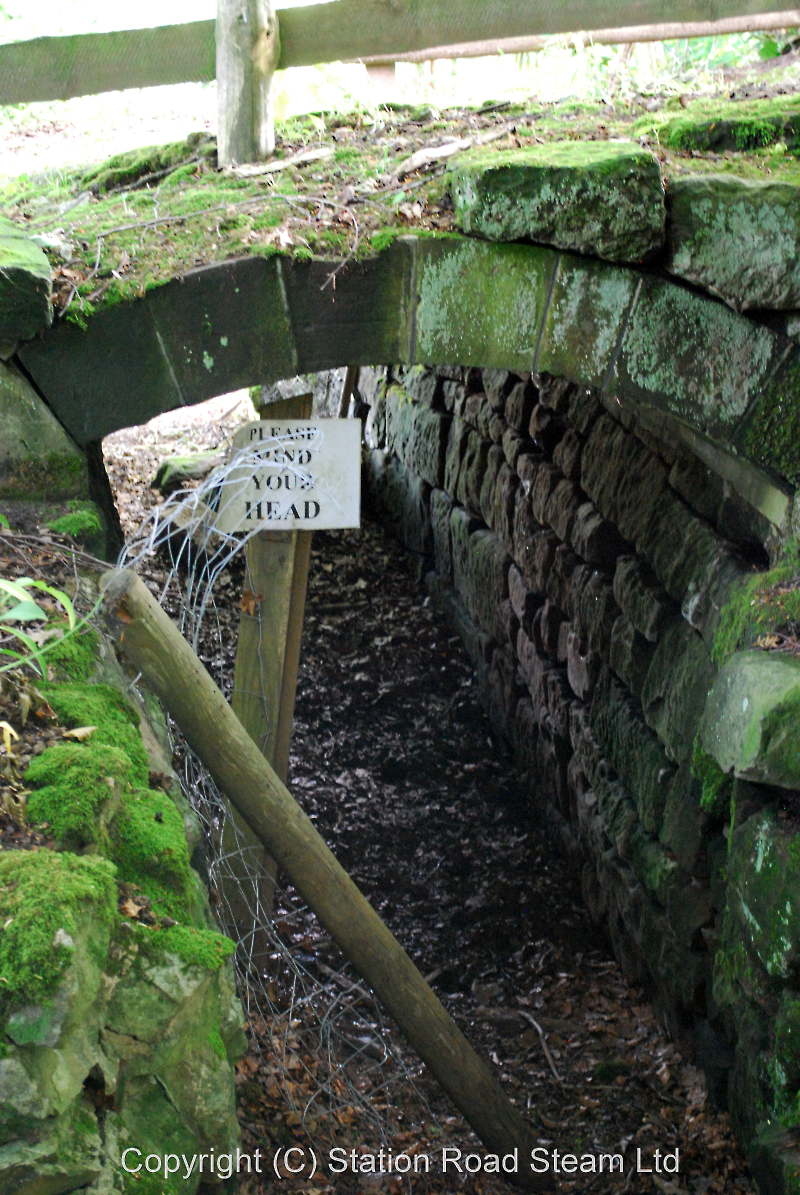 Nobody's quite sure if this tunnel ever saw a railway run through it. Too small for the later 15 inch gauge line that was proposed and partly laid at Doveleys, possibly used for the earlier railway. Or perhaps just a cattle creep. Looks lovely either way!
Some of the very small length of original track, set into the floor behind the old kitchen.