I'd been warned about the size of this engine before going to pick it up - still got it completely wrong, working on the principle of "just how big can a 5 inch gauge engine be for goodness sake" I merrily drove off with a couple of boards as ramps, a stout pair of gloves and my usual steel toecaps... In the end it took four of us to lift the engine into the van, two to handle the tender.
It's a very finely built South African Railways NG6 4-4-0, built for the Beira two foot gauge railway by the Falcon Engine and Car Works Ltd of Loughborough - nowadays Brush, still there in the original works overhauling and servicing standard gauge diesels.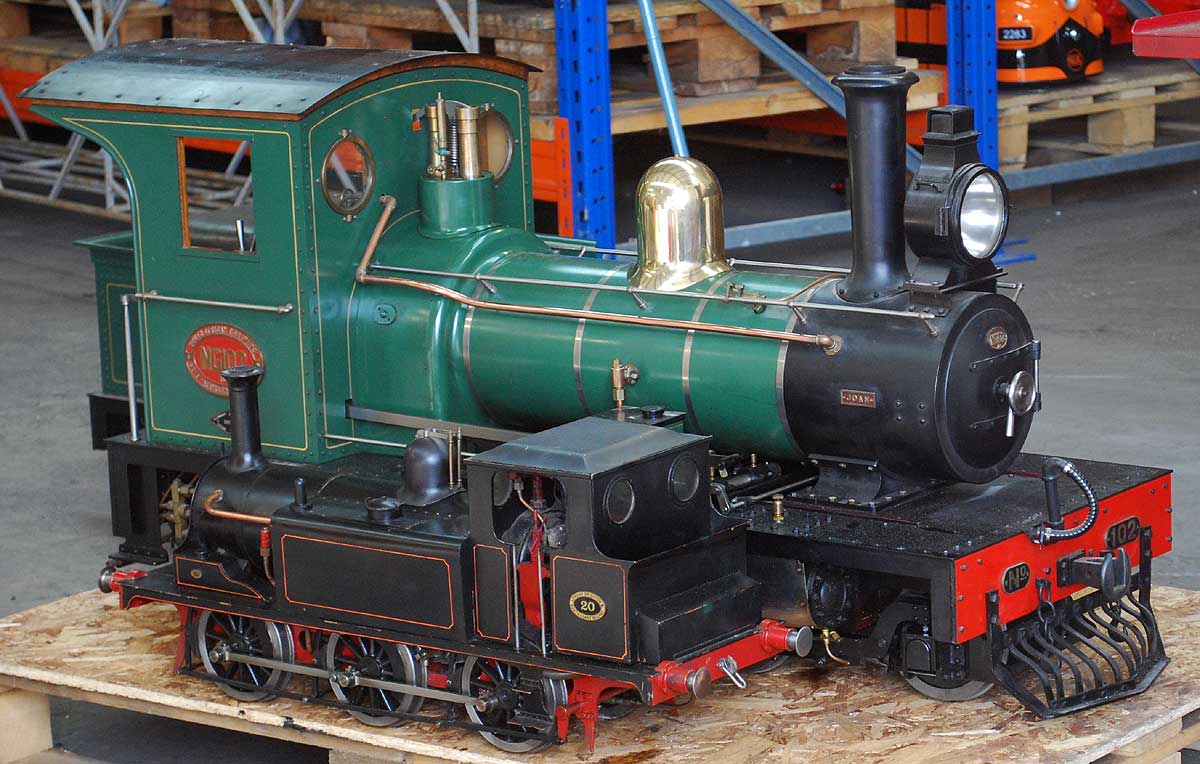 We got it onto the weighbeams in the workshop, it runs out at 409 pounds including the tender - about the same as a pair of 5 inch gauge Britannias. Couldn't resist getting a photograph of the little LB&SCR Terrier next to it - both 5 inch gauge, the Terrier built to 1 inch scale, the NG6 to 2 1/2 inch.