In the two weeks between the 7 1/4 inch gauge AGM and the Midlands Show, Steve and I had a day out collecting a large Pacific which I have been after for several years - to no avail until recently when a variety of circumstances meant it became available.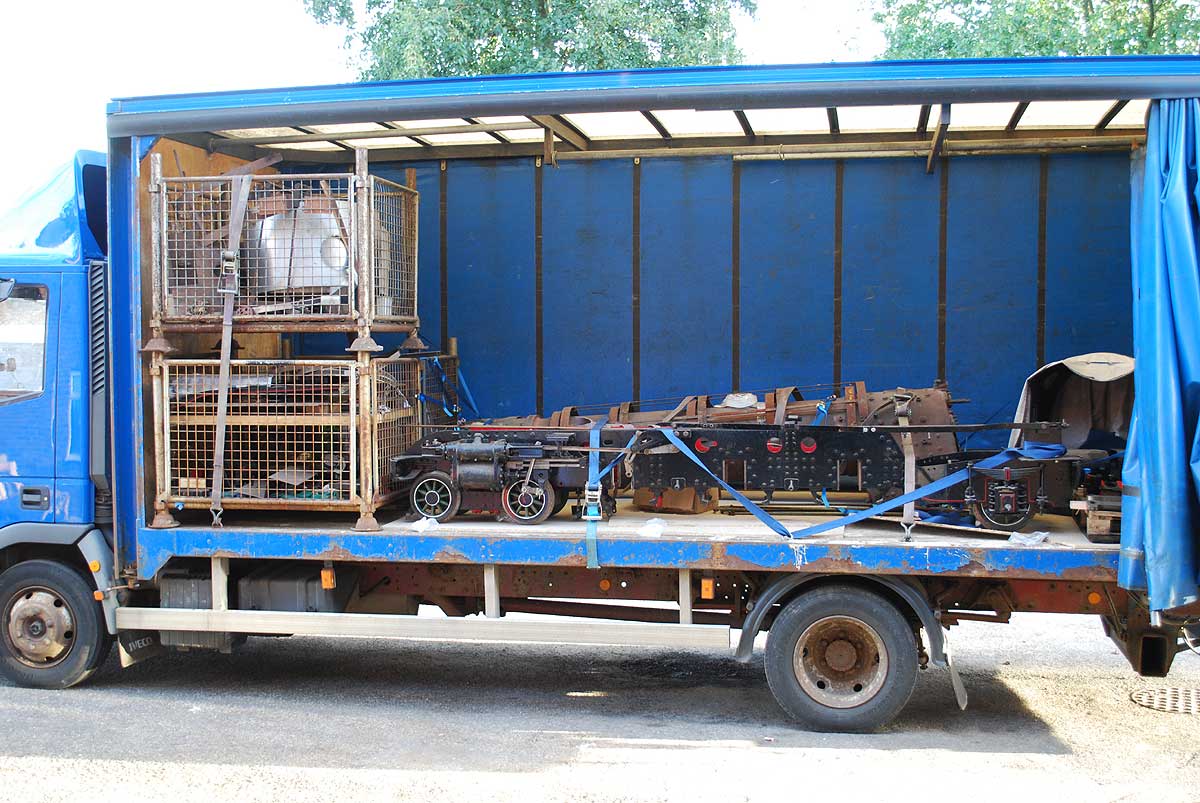 Part-dismantled, with an all-up weight we could only really guess at (we settled on probably more than three though less than four tons), more rather than less seemed a good strategy for vehicles and equipment to do the job. We took the long wheelbase Transit and a 7 1/2 ton lorry, leaving at 7 in the morning from our workshop. With some excellent help at the far end, where the engine had been moved close to a large loading door, we were loaded and away in double-quick time, back and unloaded by 6 that night.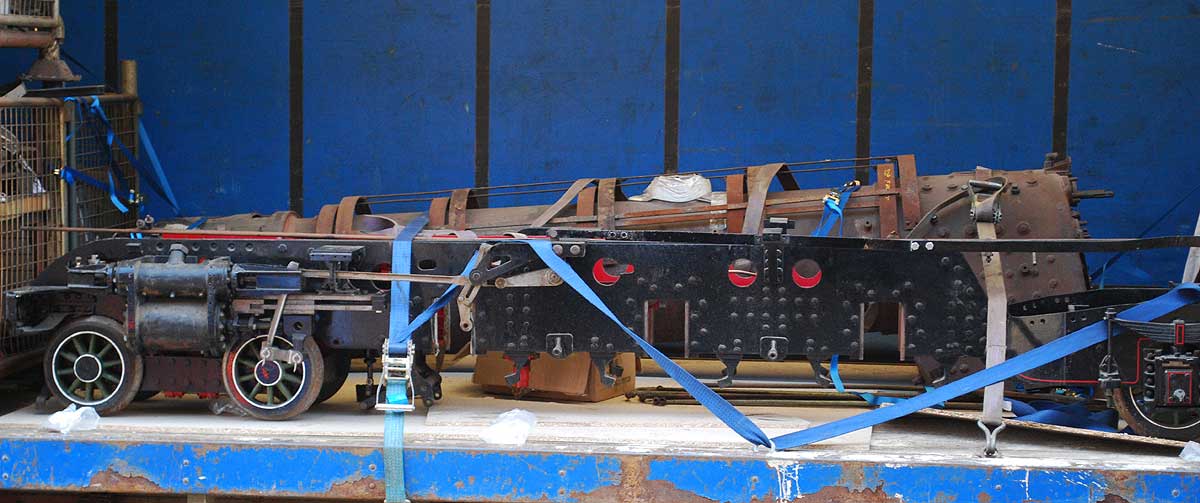 The locomotive itself went on the bed of the truck, the tender going in the back of the van. It was loaded by ingenious use of extension forks on their fork truck, spaced to gauge whereupon the tender sat neatly on them until, tilted gently into the van, it ran in on its own.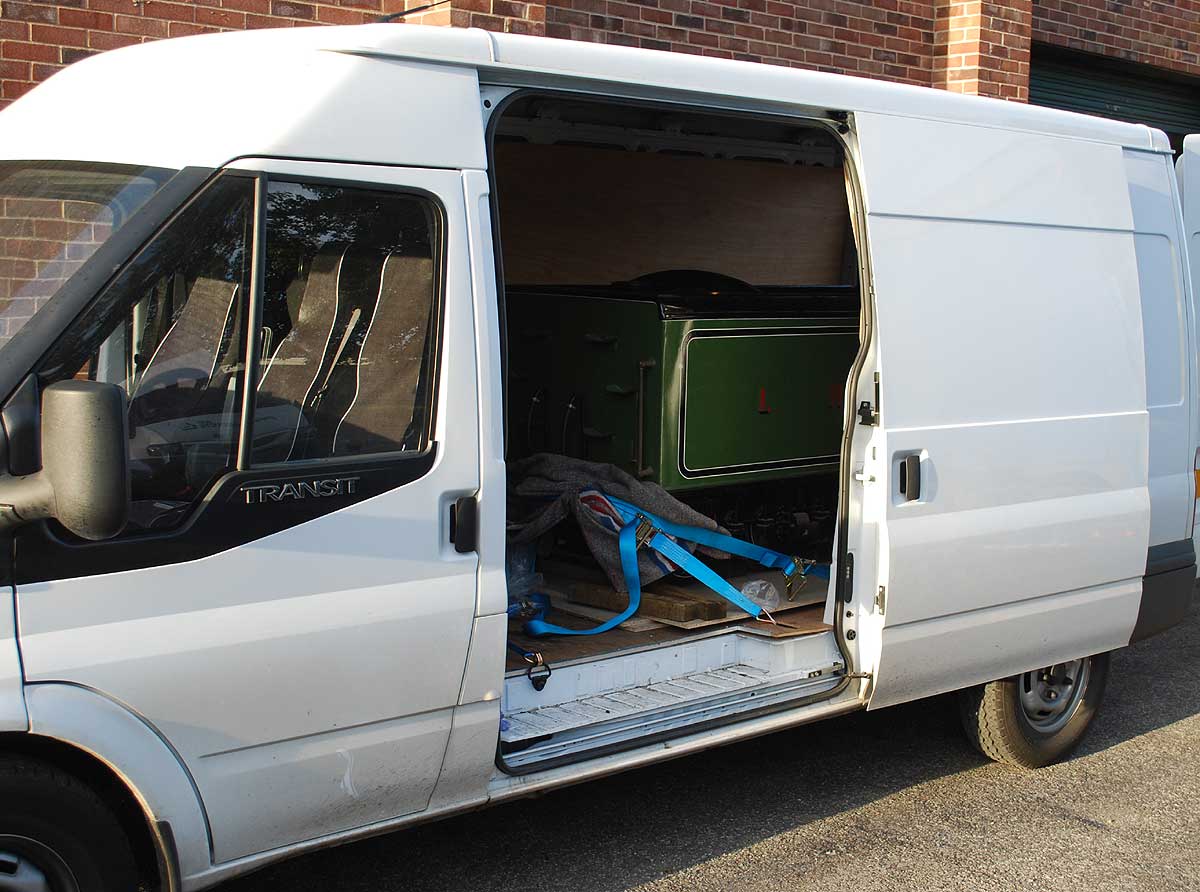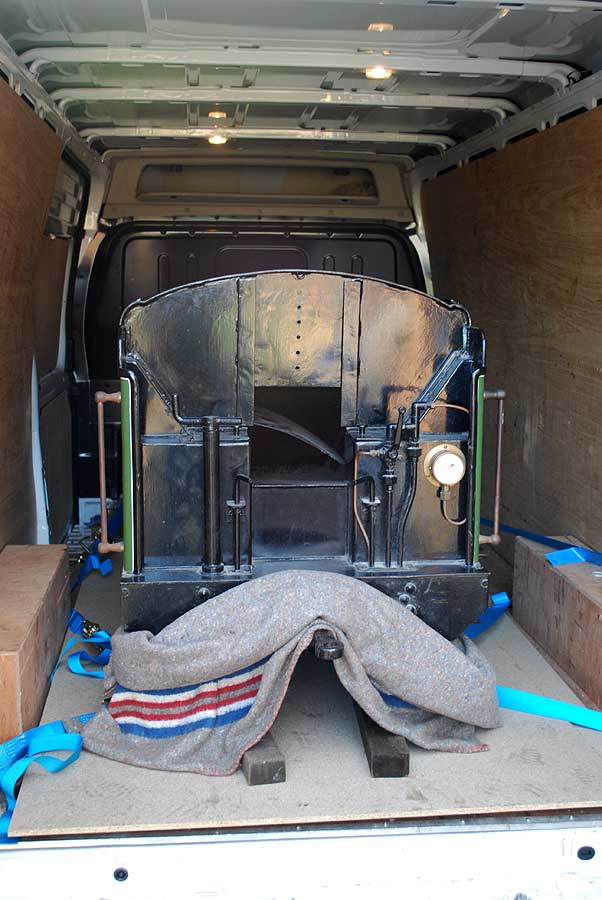 Back at home, without the benefit of long forks on our truck, we put down a pair of long ramps, hoped it wasn't too heavy for five of us to arrest and ran it down to the ground (which was, in the end, less dramatic than expected - at some stage we'll get it on the weigh beams, but my guess is it's no more than half a ton).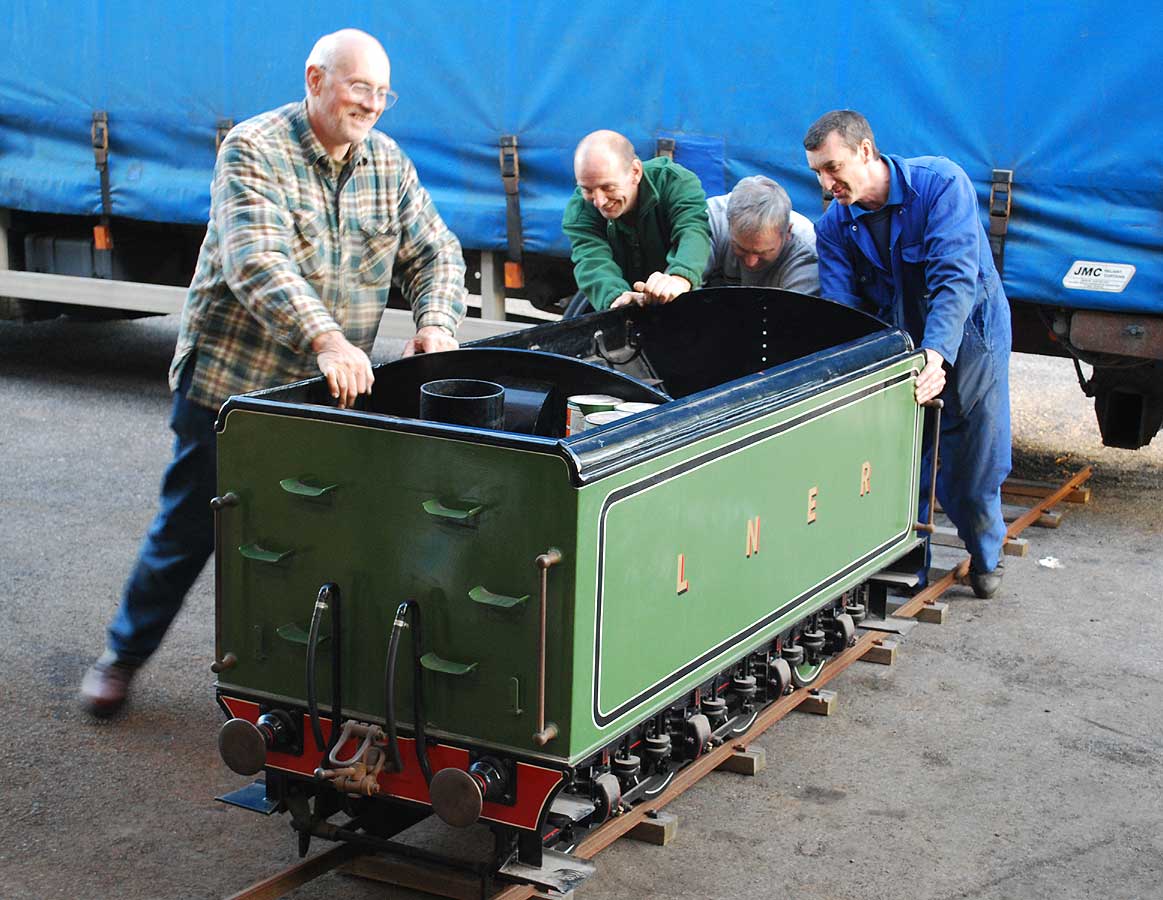 The engine is currently stored away in the back of the workshop, with Sam and I getting the odd Saturday or Sunday on it for the time being - once the current batch of new-build engines are out of the workshop, we can apply some more effort to it.