I grabbed a couple of days away last month, father and I took off down to the West Country and had a look around the West Somerset Railway and the Lynton and Barnstaple.

We arrived at Woody Bay station on the L&B after an hours drive across a foggy Exmoor, with a driving rain coming down sideways. Somewhat to our surprise, not only did we get a warm welcome in the shop, the rostered driver for the day was most keen to start up the diesel and take us for a ride to the end of the line, which seemed dedication beyond the call of duty to me!
Instead, we spent a happy half hour in the engine shed with the chap, hearing all the latest goings on.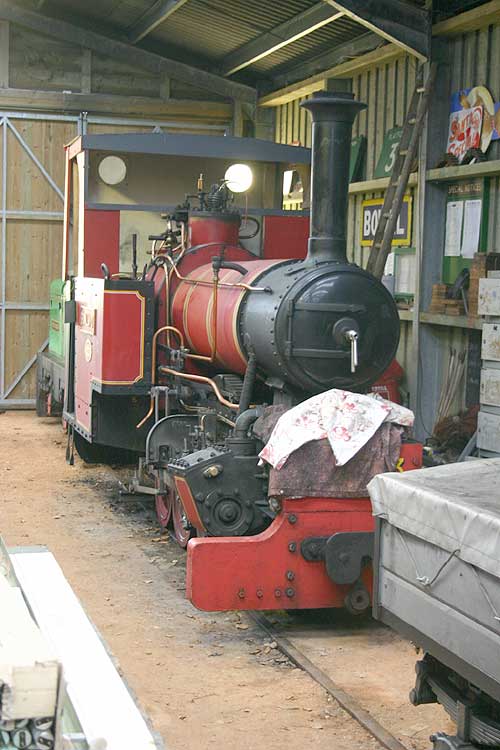 Currently without a steam engine of their own, the Lynton & Barnstaple have used engines borrowed from other lines - until recently Jim Haylock's new-build "Emmett", latterly "Bronwyllyd" from Bressingham. I remember riding behind this engine as a boy during summer holidays spent visiting steam railways. Originally built without a cab, once it arrived in the middle of Exmoor, it wasn't long before management received complaints from the engine crews (mainly to do with hypothermia). After a quick consult with Bressingham, the engineering department at Woody Bay rigged up rather an ingenious wooden quick-fit cab which, whilst not adding much to the overall aesthetic of the engine, certainly keeps a bit of the Devon rain off. I look forward to seeing it running on my next trip down, which should be in early summer.