Those who've had cause to visit our house know it's a bit of an ancient structure, originally a rather humble seventeenth century dwelling with barn adjacent, which was grandly extended in the early nineteenth century with wings added on the West and South sides to double its size and render it totally unheatable - later the barn was converted into stables and a coach-house as the house became home to three generations of the village doctor for the following hundred years.
Since buying the place we've been doing the big, boring, expensive jobs - new wiring, plumbing, central heating, sorted out the leaky roof, everything that hadn't had a deal spent on it for the previous forty years. Not much to look at but important, before we could get round to the decorating, which is what has occupied Mrs P for much of 2011. She had a flurry of activity getting assorted household projects completed before Christmas, December seemed to be one long round of electricians, decorators, builders, plumbers, curtain-hangers - you name it, they visited.
Whilst I haven't contributed a great deal to this part of the project (I'm not much of a colours and feng shui sort of chap), it has meant that engines dotted about the house can now be shown to full effect - we've ordered a new set of bookcases for the library which will take care of the boxes and boxes of books I've got and means I can actually look things up in "Model Engineer" again when I need to.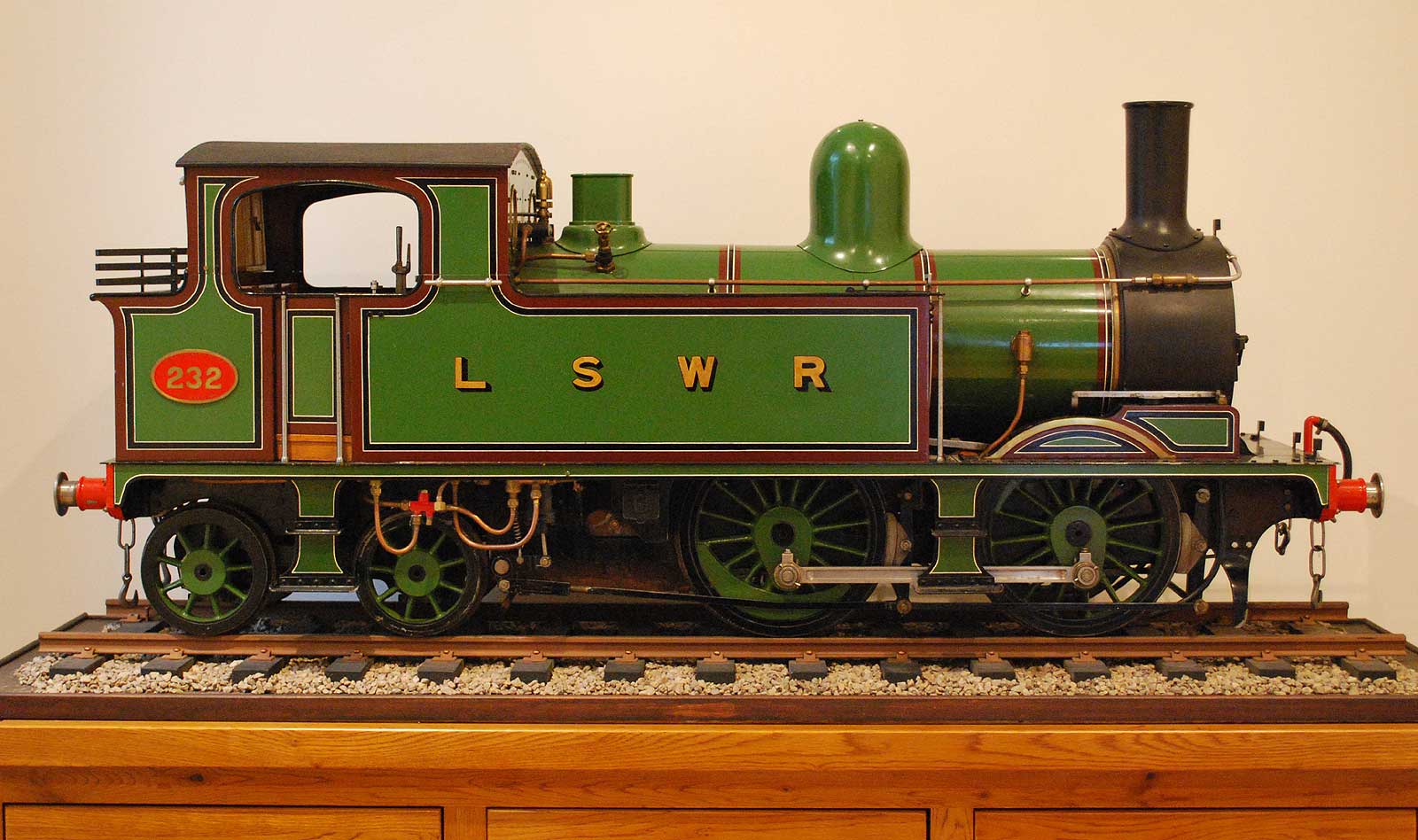 Whilst on one of our innumerable runs to town before Christmas, confirming carpet and curtain colours, I spotted a fine oak sideboard in the furniture department. A quick measure up confirmed that it was spot-on the right size for a 7 1/4 inch gauge O2 which had, hitherto, been parked on the floor (which was safe, but not a desperately good place to appreciate a beautiful engine).
Five minutes arm-twisting managed to liberate the sideboard from the showroom (the salesman had some crazy idea that he didn't want to spoil his display and thought we might like to wait six weeks for one to be ordered), the next morning we ran the SRS van over and collected it - the O2 was in residence an hour later.